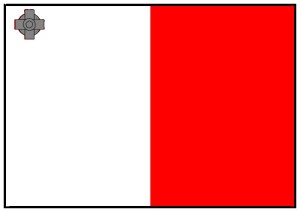 Maltese national broadcaster, PBS has just announced the seventy entries that made it to the second round of the Maltese selection. Yesterday the national final date was announced following the submission of two hundred and ten entries last month for the 2014 Malta Eurovision Song Contest.
The road towards the 8th February 2014, the date when Malta will decide upon it's Eurovision entry for Copenhagen continues as PBS has just revealed the seventy entries that made it to the second round.
The list of the pre-selection qualifiers includes some familiar names, such as Miriam Christine Warner, who sang Malta to a tenth placing back in 1996 with In A Woman's Heart, Fabrizio Faniello who has had mixed fortunes at the contest, reaching both a ninth and last placing in 2001 and 2006 with Another Summer Night and I Do respectively. Another artist known to many, chirpy Glen Vella last seen on the stage in Düssedorf 2011 with One Life is also back, trying his hand as a composer, not an artist this time around.
The next chapter in the Maltese selection will take place on Friday, 29th of November when the twenty semi-finalists will be announced during a prime time TV show on TVM. As has been the case in recent years it is expected that during the show, the qualified semi-finalists will sing a snippet (maximum one minute) of their entry. The twenty semi-finalists will compete in a televised show on 7th of February, where fourteen of them will advance to the final scheduled for the following night.
At this year's contest Malta was represented by Gianluca Bezzina and his song Tomorrow. Gianluca earned a respectable eighth place after coming fourth in the second semi-final.
You can view the list of qualifiers on the official TVM website.
You might also like to read: