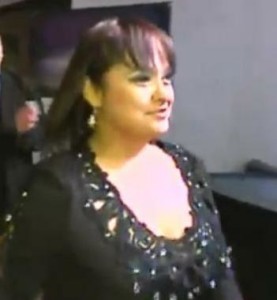 The Festival Internazzjonali tal-Kanzunetta Maltija (FiKM) has returned in Malta after an absence of 11 years. The winning act was the 2007 Maltese Eurovision participant, Olivia Lewis, with  Hawn mill- Ġdid. Many other singers who have participated in Eurovision or the Eurosong performed including Miriam Christine, Janvil and Domenique Azzopardi.
The Maltese broadcaster, PBS, has revived the FiKM contest for 2013. The hosts for the evening were Debbie Scerri (Malta ESC 1997, Renato (Malta ESC 1975), Mary Rose Mallia, Lawrence Gray (Malta Eurosong finalist in 1999, 2001-2004, 2010, 2012) and Alfred Zammit. The Green Room host was Romina Mamo (Malta Eurosong finalist 2005, 2012).
The contest was split in to two sections. The Maltese acts singing in the Maltese language and an international competition where the acts performed their versions of Maltese composed songs. The international section included the 2004 Belarus Eurovision act, Alexandra & Konstantin and George Koldun (the brother of Dmitry Koldun Belarus ESC 2007).
The Maltese performers and songs –
Donna – Paċi sovrana
Geordie – Kuraġġ
Fiona – Għadek tgħix
Mark Tonna – Poeta bla kliem
Lyann Iles – Ħolma
Christian Azzopardi – Raġġ ta' Tama'
Bernice – Sinjali
Janvil & Hooligan – Mikrokożmu
Dorcas – Din jien
Dario & Grecia – Solitaire
Olivia Lewis – Hawn mill- Ġdid
Domenique Azzopardi – Passi fir-ramel
Roger Tirazona – Inti mill-Ġdid
Miriam Christine – Stejjer  
The international contest performers and songs –
Argentina – Veronica Sardana – No i Iores por mi Argentina
Belarus – Aleksandra & Konstantin – Kotsiky viarrovyia (Belarus ESC 2004)
Belarus – George Koldun – Through The Light
Bulgaria – Niki Manolov – Po dobre
Greece – Christos Kaliatsas – Touch You
Germany – Bella Vista – Fremd aber doch vertraut
Germany – Mave O'Rick – Whiter Than White
Italy – Federica Marinari – 3 Volte amore
Moldova – Ray Gligor – Lonely Nights, Lonely Dreams
UK – Ilona – Love's Like A Loaded Gun
Romania – Aurelian Temisan – Stay With Me
Romania – Lavinia Steriopol – Nadie como ti
Spain – Ely Qurbrlo – Io ce credo
Turkey – Melih Sengul – Bir ask
There were various awards made on the night and they were –
Tele-Voting Award: Kuraġġ – Geordie
WAFA Award: Din Jien – Dorcas
Best Performance Award: Mikrokożmu – Janvil & Hooligan
Maestro Chircop Award: Għadek Tgħix – Fiona
Francis Ebejer Award: Int Mill-Ġdid – Roger Tirazona
Television Award: Sinjali – Bernice
Best Interpretation Award: Stejjer – Miriam Christine
Participation Award: Raġġ ta' Tama – Christian Azzopardi
Participation Award: Paċi Sovrana – Donna
Participation Award: Ħolma – Lyann Iles
Participation Award: Passi fir-Ramel – Domenique Azzopardi 
The winner of the international contest was Bella Vista from Germany with their version of a song by Fabrizio Faniello (Malta ESC 2001, 2006). George Koldun from Belarus took the bronze award in third place with Through The Light.
The overall winner of the contest was Olivia Lewis with Hawn mill-Ġdid composed by Paul Abela and Joe Julian Farrugia. The runner up prize was Mark Tonna (another Malta Eurosong finalist on many occasions) with Poeta Bla Kliem, composed by Mark Scicluna and Emil Calleja Bayliss. Third place award went to Dario & Grecia Bezzina (brother and sister who have also been on the Malta Eurosong stage in the past) with the song Solitaire composed by Dario, himself, and Rita Pace.
You can see Olivia Lewis performing her winning song below.
You may also like to read –