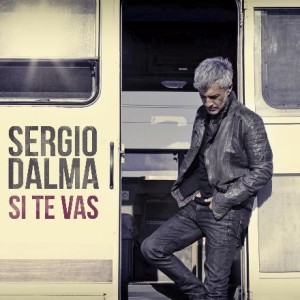 Si Te Vas is the first single from Sergio Dalma's highly anticipated new album with unreleased tracks, which is set to be released in November. This is just a sneak peak of an album in which he has implemented new formulas to bring his music to all audiences without ever losing his trademark voice.
In recent years, Sergio Dalma has reached top positions in the charts in Spain and South America with his latest album Vía Dalma where he versioned some of the biggest hits in the history of music, but four years have passed since we heard him sing something else than cover versions. Finally that has changed and Si Te Vas is the first single from his upcoming album, which will consist of previously unreleased songs.
Si Te Vas has been composed by Pablo Cebrián. It is a nice ballad with a nice melody in which Sergio once again shows us the best of his raspy voice. The lyrics talks about the importance of loving yourself after a breakup. The song is so powerful that it at some point might remind some of his greatest hits such as Esa Chica Es Mía, Sólo Para Tí and of course his 1991 Eurovision Song Contest entry Bailar Pegados.
You can listen to Si Te Vas in the video below.
You might also want to read: