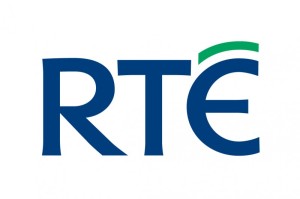 Irish national broadcaster RTÉ has unveiled details of the unchanged mentors led process for selecting the song to represent the seven time winner at the 59th Eurovision Song Contest. The successful Irish entry will be decided by a mix of phone vote and regional jury on Friday 28th February 2014 live on The Late Late Show.
For Copenhagen 2014 Ireland will once again use the mentors format to select their entry through a special edition of long running chat show The Late Late Show hosted by Ryan Tubridy. The five appointed mentors are now working to find a suitable act and song each, that they feel will suitably represent the country in the national final and then the big stage at the B&W Hallerne next May.
The mentors for Eurosong 2014 are:
Guitarist of Irish band Aslan; Billy McGuinness who has amassed some 30 years of experience in the music industry.
Pop singer and songwriter Hazel Kaneswaran who came to fame as part of an Irish music trio Dove in the mid nineties before competing on 2003 ITV series Popstars : The Rivals and later judging the RTÉ talent show You're A Star.
RTÉ 2fm presenter Cormac Battle currently presents rock programming on the national youth station as well as having previous experience as part of bands Kerbdog and Wilt.
Band manager and PR agent Valerie Roe who has previous performance experience as part of the chart topping band The Dooleys.
Mark Murphy has twelve years experience in the music industry and is currently tour manager of X Factor UK star Olly Murs.
Speaking on The Mooney Show on RTÉ Radio 1 Irish head of delegation Michael Kealy confirmed that the state broadcaster decided to retain the format again for 2014 as it has been relatively successful for Ireland as the acts chosen in this way have qualified from the semi final and advanced to the final each year since it's introduction in 2011. Michael announced that applications are now being accepted for singers and songs by all five mentors.
The initial submission date for details of the confirmed act and song to RTÉ by the mentors is January 3rd 2014, with recorded versions of the five songs to be submitted by February 3rd 2014.
The Irish entry will be decided by a combined public vote and regional jury within the programme.
The Eurovision Song Contest remains one of Irelands most watched programmes annually with the final from Malmö in which Ryan Dolan finished last securing a peak audience of over 1.8 million viewers on RTÉ One.
The Late Late Show Eurosong 2014 will air on Friday 28th February 2014 live on RTÉ One and RTÉ online.
You may also like to read: