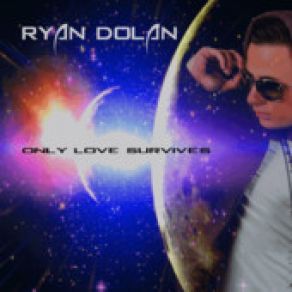 Heartthrob Ryan Dolan's last place at this year's Eurovision came as a shock to many. With a contemporary, upbeat song and a spectacular stage show, success seemed to be a given. Every cloud has a silver lining, with the single seeing chart action in almost thirty territories, according to the artist's latest tweets.
Prior to the contest, Only Love Survives was released in Ryan Dolan's native Ireland back in February and last week bounced a whooping sixteen places back up the charts, to land at number thirteen. Ryan was also quite active in promoting his entry prior to his trip to Malmö, visiting Moscow and Amsterdam, alongside finding time to record tracks in London for his debut album Frequency.
It seems as though his labours are beginning to bear fruit, with his Eurovision single riding high on Russian radio charts, as well as making progress on the Belgian, Finnish and Swedish charts. Only Love Survives is also turning into quite the radio hit in Denmark and Cyprus. Such is the success of Strabane's latest pop export in Russia, that Universal Music Russia have expressed a keen interest in releasing his debut album there as well in other Eastern European territories.
The album Frequency was given a worldwide download release on the 13th of May, and naturally both Ryan and his record label are excited at the prospect of the album enjoying similar success in just as many countries. With numerous gigs lined up throughout the summer, it looks as if Mr. Dolan's career has gotten off to a flying start.
You might also like to read: