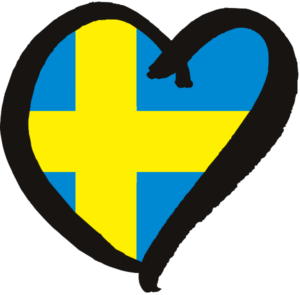 The swedish radio chart program "DigiListan" shows the most downloaded songs to computers, mobile phones and other media players every week.
This week has proved to be a very successful one for the Eurovision songs that competed in Malmö with three songs topping the charts.
The charts on 2013-05-26:
#1 Emmelie De Forest – Only Teardrops 
#2 Margaret Berger – I feed You My Love 
#3 Anouk – Birds 
#5 Robin Stjernberg – You 
#10 ByeAlex – Kedvesem 
#11 Eythor Ingi Gunnlaugsson – Ég á líf
#17 Zlata Ognevich – Gravity 
#18 Krista Siegfrids – Marry Me 
#23 Avicii & B & B And Choir – We Write The Story (Played at the opening of the ESC final)
#26 Dina Garipova – What If 
#29 Roberto Bellarosa – Love Kills 
#33 Gianluca – Tomorrow
#44 Cascada – Glorious 
#48
Ryan Dolan
–
Only Love Survives
#49
Loreen
–
Euphoria
(Re-entering)
As a comparison to last years chart one week after the final there was 17 Eurovision songs in the top 60 compared to this years 13. However the highest song to chart behind Loreen (who was #1) was Ivi Adamou in #4 and after that followed Buranovskiye Babushki in #11. Four weeks later only 2 songs remained in the charts with Ivi Adamou taking over the #1 spot.

You might also want to read: