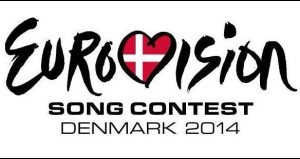 Denmark will be hosting the 2014 Eurovision Song Contest, but in which city will it be? Several cities are in play as hosts. EuroVisionary have taken a closer look at the possibilities and what counts for and against each one of them. 
In the Danish media it is currently be heavily discussed which city should have the honour of hosting the 2014 Eurovision Song Contest. A few days ago DR started the work in order to decide what fits best to what they have in mind.
Let's take a look at the cities that are currently in play: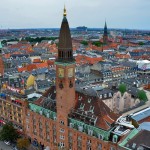 About Copenhagen:
Location: East Zealand 
Population: 1,2 million 
Airport: Yes, 15 minutes from the city centre
The good things about Copenhagen: 
As the capital this city is quite an obvious choice. It has several venues, but if you want at least 15.000 in the audience, only Parken is an option. This football stadium was used for the Eurovision Song Contest in 2001 – with heavy critic. Back then it had 38.000 in the arena, but a smaller scale will be most likely this time, leaving more space for stuff like greenroom etc.
Copenhagen has plenty of hotelrooms in various categories. It is a tourist friendly city and the infrastructure is quite good with the metro still being expanded in these years. There are also plenty of attractions nearby and a good and varied day and night life. And let's not forget the famous amusement park Tivoli, should anybody have time to relax and have some fun!
The not so good things about Copenhagen: 
The most obvious arena, Parken, is not not considered very suitable for these kind of events. Yes, there are many big concerts held there, but for each one of them the sound and accoustic is being heavily critised.
Copenhagen is a crowded city and unless you travel by train or metro you should encouter traffic jams when driving through the city.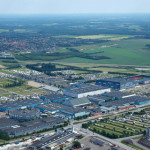 About Herning:
Location: Central Jutland
Population: 47.000
Airport: No, Billund is 60 kms away
The good things about Herning:
Denmark's most suitable arena for this kind of event is without much doubt Boxen, located in Herning. The arena will be able to host up to 15.000 and nearby are facilities which can be used as press centre.
The city spoke out already before Denmark had won saying that they were ready to host – and would be able to find the aproximately 100 million kroner it is expected to cost. Hotels in Herning appear to have been pre booked. We don't know whether DR or the city itself have done so.   
Boxen has been host for the Danish Melodi Grand Prix in 2013. 
The not so good things about Herning: 
Herning is located in the middle of Jutland with the closest airport being an hour away. The city does not have enough hotel capacity. Yes, Århus, Denmark's second largest city, has offered to make up for the lack of hotels in Herning, but it can easily take one and a half hour to get between the centre of Århus, where the hotels are and the arena in Herning. That distance will probably be considered too big as it means three hours of transportation each day.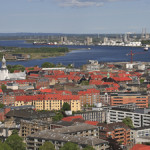 About Aalborg:
Location: North Jutland
Population: 125.000
Airport: Yes, 10 minutes from the city centre
The good things about Aalborg:
It is easy to get to Aalborg. It has an international airport meaning that some will be able to fly direct, and Flying domestic from Copenhagen takes only 30 minutes. Getting from the airport to the centre of the city is easy and quick. There is quite good transportation in the city, which is being further improved this year with a fast bus lane. Traffic jams are rare in this city where almost everything is within walking distance in the centre. 
Aalborg has a rich day-, and in particular night life with its famous Jomfru Ane Gade, which is a street full of bars, nightclubs and restaurants. The city also offers various attractions and with the status of it being an international congress city the hotel capacity is not a problem at all. With Gigantium as arena you would also be able to have press facilities within the same building. 
Emmelie de Forest is from the area around Aalborg so hosting it here could also serve as a tribute to her. 
Gigantium has been host for the Danish Melodi Grand Prix in 2012, 2010 and 2006. The 1992 edition was also held in Aalborg. 
The not so good things about Aalborg: 
The arena might just be considered a little bit too small. For a Eurovision Song Contest the number of audience would be around 8.000 – 9.000 depending on stage and greenroom size. When looking at the financial aspects of hosting such an event, income from ticketsale is worth having in mind – and a larger arena usually means higher income.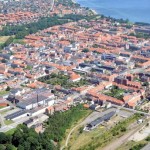 About Fredericia: 
Location: North part of South Jutland, with the bridge to Funen
Population: 40.000
Airport: No, Billund is 50 kms away
The good things about Fredericia:
For many Danes Fredericia could be seen as a compromise as it is in the middle of the country and with almost equally big distance to Copenhagen as to Aalborg. 
The not so good things about Fredericia: 
Fredericia is a rather small city, which also comes with a rather small venue. They will be able to have an audience of approximately 7.000 for a Eurovision Song Contest. Just like with Herning then the city is however quite small and there won't be many attractions nearby. Looking at the hotel capacity in the Danish cities Fredericia it is also doubtful that Fredericia can match the requirements from EBU.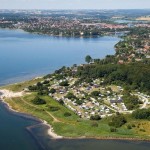 About Horsens:
Location: Central Jutland
Population: 55.000
Airport: No, Billund is 60 kms away 
The good things about Horsens: 
Horsens suggests hosting the Eurovision Song Contest in the old prison yard. The yard will be able to have 10.000 standing audience. The prison was also used for the opening party of the 2007 Dansk Melodi Grand Prix.
The not so good things about Horsens: 
It would require EBU to approve of an outdoor arena in order for them to host the contest. That is very unlikely, in particular taken in mind that the Danish weather in May can't be trusted. Horsens won't be able to match the hotel capacity either.
A difficult decision for DR:
As Copenhagen has been chosen the past two times Denmark has hosted the Eurovision Song Contest, placing the 2014 event in Jutland would by many be seen as natural, but it probably won't be an easy decision, DR has to make. The most suitable arena is Boxen in Herning, but the only two cities currently in play that can match the required hotel capacity are Copenhagen and Aalborg.
Politicians have suggested to place the three live shows in each their city with, for example, the two semi-finals in Aalborg and Herning and the final in Copenhagen. Logistically this won't be possible unless you expand the contest from the current two weeks to four week – and have the three shows on each their Saturday. As it already is difficult getting the artists to take two weeks out of the calendar it will be practially impossible with four weeks, not to mention the technical crew, press and fans who will be there as well. So this idea will be likely to be shut down immidiately. 
We have previously seen that DR likes to engage the entire city in a Danish final with bakaries making special Grand Prix cakes, a local brewery producing a special Grand Prix beer etc. If DR wants to do that for the Eurovision Song Contest they might look at that this has previously worked best: in Aalborg, which appear to have the perfect size for such happenings.
You might also want to read: