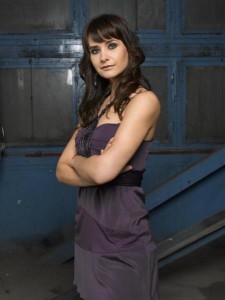 Only a day after announcing Mark Zentai as their representative for Moscow 2009, Hungarian broadcaster MTV has announced his withdrawal.
Kátya Tompos has been chosen instead of him. She will sing a song from a film.
According to MTV, his song had previously been released, and under EBU rules, this means that the song If You Wanna Party, is ineligible for the Eurovision Song Contest.
Instead, 25 year old female singer, Kátya Tompos, will travel to Moscow to perform Magányos Csónak. The song comes from the film, Valami Amerika 2, in which Kátya played the part of Vivi. The film was released in December 2008.
You can hear the song below.
Links