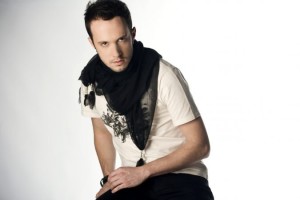 It's less than one week left when everything about Eurovision 2010 will start. Bosnia and Herzegovina chose Vukasin Brajic and he has the support of the whole country. But, a few weeks before the trip, the team decided to make a new arrangement of the song. Now, they say it is more powerful and energetic.
Slowly approaching the Contest, the delegation is doing the last preparations, while Bosnia and Herzegovina has decided at the last moment make a new version of the song Thunder and Lightning (Munja i Grom). They performed a new arrangement. They wanted to give the song more energy.
But still they didn't want a lot of changes and there wasn't a lot of time for deadlines. Also, it can be wrong if the authors want to change the meaning or sound of the song, because the impression will not be the same.
"The sound is now different, the guitars I've played a little differently. All who heard the song, and even those who do not like, they said that this is a better version. In any case, we made progress" said Vukasin Brajić to Serbian newspaper, Blic. The final version will be in English.
However, although there are those who are satisfied, there are people who don't like the new version. The author of the original version, Dino Saran from the band Letu Stuke, is not at all enthusiastic about the changes, and the Bosnian media announced that he has decided to no longer cooperate with the team preparing Vukasin for the Eurovision Song Contest and will not appear in Oslo.
Now, with only a few more days left until Vukasin touches down in this year's Eurovision's town, Oslo, he is doing some more preparations, mostly connected with his trip.
Below, you can hear a new version of the song and see the video.
Links