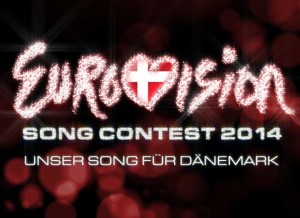 The German broadcaster NDR has finally revealed the ten names who will compete for the last spot in the German final on February 27th. In a special club concert in Hamburg the German public will decide who will get the chance to compete with seven other acts in the show Unser Song für Dänemark.
Today the German broadcaster revealed the names of the ten artists who will get the chance to be the eighth act for the German final Unser Song für Dänemark. Adel Tawil, a very popular and successful German musician had called to apply via a Youtube-video. A total of 2.240 videos were uploaded. All applications have been checked by NDR, the production company Brainpool, several record companies like Sony, Universal and Warner as well as young pop radio stations. Ten acts were finally selected.
The lucky ones are as following:
Ambre Vallet
Band Bartosz
Caroline Rose
Cassie Greene
Trio Elaiza
Max Krumm
Melanie Schlüter
Nicole Milik
Simon Glöde
Valentina
The club concert will be held at the location Edelfettwerk in Hamburg on February 27th. The TV spectators can vote for their favourite via phone and sms and thus decide who will be the 8th act in the German final which will be held at Lanxess Arena in Cologne on March 13th.
These are the seven acts that we know so far:
Santiano
Oceana
Unheilig
The Baseballs
Das Gezeichnete Ich
Madeline Juno
MarieMarie

The winner and German representative for Copenhagen will be determined by tele-/sms-voting. Every participant will perform two songs.
You might also like to read:
Firelight win the Maltese Eurovision ticket with Coming home
8th round of Lithuanian Eurovizijos – five acts and technical problems