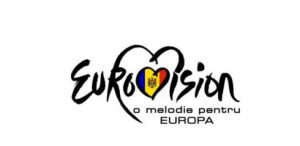 Moldova tonight held the first of two semi-finals to decide who would represent them at the 2014 Eurovision Song Contest in Copenhagen. 12 songs were performed and eight acts qualified for the final to take place on Saturday 15 March in Chișinău.
The show began at 19:00 (CET) and was broadcast on the TM1 channel locally and by a webcast through the TRM website.
The Songs –
1. Boris Covali – Perfect Day
The song begins like a ballad and then launches in to an upbeat and almost anthemic song. It has a nice melody too. The song really builds and you can remember or hum this later.
2. Flux Light – Never Stop No
This is a dance song with some style. The female vocals are strong. The production is sharp and the male dancers make a unique show. 
3. Alina Sorochina – Ascultă-mă tăcere
This is a retro style ballad. It has a 70s style feel. Nice vocals by Alina. It seems like we have been transported back to a 70s Eurovision contest here.
4. Vlad Ray – Freedom
This is a rock style song. A lot of energy but too much shouting on the stage in my opinion. Not very memorable and I do not imagine this on the Eurovision stage in Denmark.
5. Felicia Dunaf – The Way I Do
This is a catchy song. It is upbeat and has retro feel. This could easily be a summer hit around Europe. This would go down well in the Euroclub and prove successful. 
6. Doinița Gherman – Energy
Well the song lives up to it's title. There is certainly a lot of energy here on stage and with the overall sound. A great dance song and a definite floor filler.
7. Ana Cernicova – Dragostea divină
A lovely gentle ballad from Ana. Very nice clear vocals and the song has a certain charm. There is a nice melody with good use of piano and strings.
8. Diana Brescan – Hallelujah
A dramatic production. Diana has good vocals. The song is very radio friendly. It has an almost American country style feel to it.
9. Tatiana Heghea – I'm Yours
A haunting opening and piano intro. This gradually builds in to an anthemic upbeat dance song with a great vibe. It has very good production. This could do well. 
10. Rodica Olișevschi – Without You
Rodica has a nice vocal. She sounds a little like UK singer, Diana Vickers, on this unplugged sound. It is gentle and has a summer feel.
11. Paralela 47 – Fragmente
A five piece male rock band perform this. It is well performed and the music reminds me of the famous group from the late 70s/early 80s, the Police. 
12. Carolina Gorun – Turn The Tide 
Tonight's opening semi-final line up is concluded by a gentle ballad. It is well performed and Carolina's soft vocals add to a pleasant sound. 
The Show –
The interval act was a very musical affair with many Moldovan acts taking to the stage. Pasha Parfeny performed his 2012 Eurovision entry, Lăutar. We also had Nelly Ciobanu performing one of her hits. 
The Voting –
Seven acts qualified via a combination of expert jury and televoting. An eighth act will go through to the final based on televotes alone from the five remaining acts. This will be decided later whilst the public can continue to vote.
The seven acts that qualify for the final tonight –
Boris Covali
Anna Cernicova
Diana Brescan
Flux Light
Felicia Dunaf
Doinița Gherman
Tatiana Heghea   
You may also like to read –