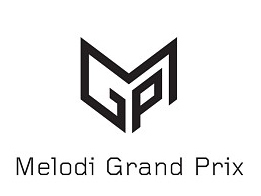 Tonight in Oslo the last of this weekends three semi finals has brought the search for the Norwegian entry that one step closer. Completing the line up the last 3 acts through to next weeks MGP Final at Oslo Spektrum are Elisabeth Carew, El Cuero and Carl Espen.
It's been a busy weekend for Eurovision fans in many Scandanavian nations and tonight Norway have edged a step closer to the Melodi Grand Prix final next Saturday night. The public have had their say and tonights successful acts are now in the final lineup. Who will follow in Margaret Berger's footsteps?
To read all about tonights acts please see our extensive get to know article published in advance of tonights show.
The Songs
1 Bensin (Petrol) – Moi – (M & T:) Ingjerd Østem Omland
Moi is seen skiing in her intro video and then she starts the track on an armchair on stage surrounded by a couple of spot lights. Wearing a shimmering top and jeans combo she delivers Bensin in a really cool and airy tone. It seems effortless and singing while sitting is commendable, not always easy. She moves to a second chair for the second verse and then to a chaiselong for the final part of the song but back on her feet for the last notes. There is a very seductive sound to Bensin. I really like Moi. She certainly did enough to get to the final, less was more.
2 Ain't No Love (In This City No More) – El Cuero – (M & T:) Brynjar Takle Ohr, Øyvind Blomstrøm og Håvard Takle Ohr, B.L. Rolland
El Cuero are a working rock band, they're shown in their intro video on the way to a gig with their van. On stage they appear with a large drum kit, three guitars and all on vocals also. El Cuero's name is on the back of the stage. This song is very catchy.The guys are all in various leather jackets, jeans and shirts and jackets, no matching outfits here. I always enjoy an electric guitar solo and this song has that and a drum solo too. There's a wall between us could have been this song's title. A really catchy number but may not be the best rock band choice in the national finals for Copenhagen 2014. Let's see how it does in the voting later.
3 Who Needs The Universe? – Ilebek (M &T:) Andreas Ihlebæk
Ilebek is seen on Venice Beach California on his intro video, wearing raybans and looking very tan. Next thing he is back on home soil, in a wooly hat and surrounded by snow. 
In his self penned song Ilebek appears on stage and walks down a ramp in a purple tartan three piece suit with a blue shirt and a wine coloured tie. he settles on a podium on the front of the stage with two female interpretive dancers side by side in gold and black. It's a distraction on a slow track with a Jamiroquai sound to it. I am also thinking "Don't go chasing waterfalls" by TLC. A rousing reception from the audience in the theatre but not convinced this is the song for Norway this year, it's quite mellow and forgettable. 
4 Sole Survivor – Elisabeth Carew – (M & T:) Elisabeth Carew, David Eriksen, Simon Climie, Mats Skåre Lie
Elisabeth opens her video with a cassette tape playing of her singing "Tomorrow" from the musical Annie, as a child. Then she's in her own private recording room laying down some vocals. On stage in a green shimmery sequined number with her legs on display, Elisabeth is on a small catwalk lined out with lightbulbs. She moves off to front of stage for the second chorus and is joined by two female backing dancers in what look like bras and fringed skirts. This song is like American Idol Jordin Sparks and the attitude Elisabeth delivers is inspired by Beyonce. Her vocals are good but could be better. For me Sole Survivor has to get through. It's a really great uptempo ballad and with more work on the vocals this week Elisabeth could be even better.
5 Silent Storm – Carl Espen – (M & T:) Josefin Winther
Carl's video is about the work being put into his preparation to perform on stage tonight, Silent Storm. A piano opens the song with Carl deep in a state of performance – he delivers the opening words with great anguish and thought. He is pleading to the person this song is aimed at. Wearing a denim shirt he is very much taken by the words he is delivering. On stage is a single drum and symbol and the previously mentioned piano and these are played throughout with great effect. This song could win the entire contest. It's mournful, it's dark and sold by Carl so very well. He gets a standing ovation. I think a strong man like Carl being fragile and showing emotion like this is something that Eurovision could do with this year.
The Show
This evening's show was once again live from the Folketeatret in Oslo. The hosts once again are Erik Solbakken & Jenny Skavlan who open the show in a storage space inside the theatre and dressed in pjyamas and dressing gowns and sleep caps. They recap the names of the acts through on Saturday evening while rising on a lift inside the storage zone. Then we're live backstage and they are in their finery for the evenings show. Eric is wearing a navy three piece suit with a deep red tie and white shirt and Jenny is wearing a metalic vest shaped disc covered top/dress which looks sensational. The metalic elements are to waist level and the skirt kicks out from there to above her knee. Her hair is back in a very neat and stylish way.
Jenny is based front of house for the majority of the show introducing the acts intro videos and each song. Eric is based backstage right from the off to show the social media elements are being covered on the show and to speak to four commentators who give some opinions between each song.
The Voting
Ahead of the results a further decap on previous Euro entries and MGP entries are gone back over. Memories from the 60's, 70's, 80's, 90's and 00's. Ending on Bobby Socks. The Songs, the costuming, the rhythms and the live doves!
The three acts through tonight are:
They join the final line up:
Dina Misund

Linnea Dale

Mo

Charlie

Oda & Wulff

Knut Kippersund Nesdal

Melodi Grand Prix Final is live next Saturday evening from Oslo Spektrum – stay with Eurovisionary ahead of next weeks final for all the latest
Norway at the Eurovision Song Contest
Like many countries at Eurovision Norway have not always had the best of finishes. Their very first win came in Gothenberg 1985 with the duo Bobbysocks and the catchy Rock n Roll ditty La Det Swinge. Throughout the rest of the 80's and into the 90's they achieved decent scores for the most part but it wasn't until Dublin 1995 when the group Secret Garden would scoop Norway's second victory with the haunting melody of Nocturne. The total wins to Norway is currently 3. Alexander Rybak won the hearts and votes of Europe in Moscow 2009 romping home with the highest score of all time, 387 points, for Fairytale.
Where they are up's there are also downs and for that Norway has the statistic of a total of eleven last places and also the record of a dreaded 'nul points' on four occasions.
Since the semi finals were introduced Norway as advanced to the final all but twice with their finalist sent home ahead of the Istanbul contest 2004 and the Athens contest 2006.
Last year Margaret Berger who performed I Feed You My Love finished a very respectable 4th place in Malmö with a total of 191 points.