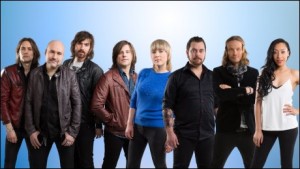 Sunday will be the last semi final in theis year's Melodi Grand Prix before it all kicks off next Saturday in Oslo Spektrum. This will be a show you don't want to miss, not least because of one of the major favourites with an extremely emotional performance. Here's a little low down on the final five contenders.
The final five contenders in the third Norwegian semi final is an exciting mix of familiar faces and complete novices. Elisabeth Carew is back for another bite at the cherry, four years after her debut and this time she's enlisted the help of none other than Simon Climie to give her the best chance of qualifying. She should expect some tought competition, though. One of only two songs in Norwegian is in the same semi as hers, as is critics' favourite El Cuero. NRK may have just saved the best for last however, in the form of the big ballad from Carl Espen. Time to get to know the final five a little better.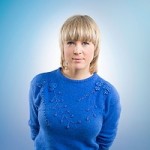 01. Songtitle: Bensin (Petrol)
Artist: Moi
Music & Lyrics: Ingjerd Østem Omland
Ingjerd Østrem Omland or Moi as she goes by under her artist name is anthing but a newcomer to the music industry. She entered a regional talent contest Talentlokalen eleven years ago. In 2010 she was one of the finalists in the Urørt contest, a much acclaimed contest that gives up and coming talent the chance to showcase their work. Ths entry she performed in the final, After You, Sir, gained significant radio airplay and her mini album Chair-o-planes was released shortly after. Moi also took the top spot in a contest arranged ny NRK where contestants had to perform cover versions of the critically acclaimed Norwegian band Kaizers Orchestra. Her success inspired her to carry on producing music and so Moi takes to the stage this year in MGP with her song Bensin, sung in her own dialect.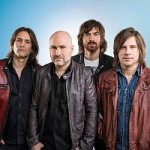 02. Songtitle: Ain't No Love (In This City No More)
Artist: El Cuero
Music & Lyrics: Brynjar Takle Ohr, Øyvind Blomstrøm og Håvard Takle Ohr, B.L. Rolland
Vocalist Brynjar and drummer Håvard Takle Ohr are brothers and have performed together for more than 20 years; for the last nine years they have been performing under the name El Cuero together with guitarist Øyvind Blomstrøm and bassist Tommy Reite. They have built up quite a following with their own take on American rock. Thus far, the band has released four studio albums, the latest offering titled Victor's Justice was released last year and was universally praised by critics. The single A Deadline in Your Soul was released and was on heavy rotation on one of the country's largest radio stations. Over the years they have made a name for themselves as live performers and last year they were chosen as the warm up act for Neil Young when he played in Oslo Spektrum.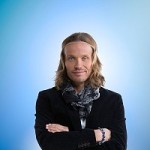 03. Songtitle: Who Needs The Universe?
Artist: Ilebek
Music & Lyrics: Andreas Ihlebæk
Los Angeles based musican and composer Andreas Ihlebæk works under the moniker Ilebek. He has previously worked with a whole range of artists and bands, including the rap combo Pen Jakke, but is now embarking on a career as a solo artist. He launched his career with the single Love Fades, released late last year, produced by London based Fred Ball. They have known each other since their teens and so their collaboration continues on the song Who Needs The Universe?. Andreas has both written and composed his entry and Ball has produced the track. Andreas is currently working towards the release of his debut solo album.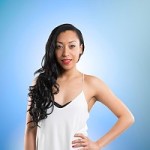 04. Songtitle: Sole Survivor
Artist: Elisabeth Carew
Music & Lyrics: Elisabeth Carew, David Eriksen, Simon Climie, Mats Skåre Lie
Elisabeth Carew is the only one of this year's contestants who has previously participated in MGP, when she performed the song Rocketfuel back in 2010. Since then, she has released a number of singles, worked on writing songs for other artists and has had roles in musicals such as Buddy Holly and Postkort fra Lillebjørn. Carew can look back on a 15 year long career in the music industry, the last eight of which she has worked closely with music producer David Eriksen (he composed the Norwegian entry in 1998, Alltid Sommer). Late last year she featured on a single, Feelgood,  that sold to triple platinum status. Eriksen has previously worked with artists such as Jessica Simpson, Lindsay Lohan and Madcon. Her entry this year, Sole Survivor is written by Carew herself together with Eriksen and Simon Climie. He rose to fame in the late 80's as one half of the duo Climie Fisher but has also written songs for the likes of greats such as Eric Clapton and Aretha Franklin. The other songwriter Mats Lie Skåre has worked with artists such as Tone Damli Aaberge and Maria Mena.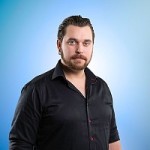 05. Songtitle: Silent Storm
Artist: Carl Espen
Music & Lyrics: Josefin Winther 
Carl Espen Thorbjørnsen (31) hails from Bergen. He doesn't make a ful time living from music and is about to make his stage debut in this year's MGP. His entry Silent Storm was written by his cousin and close friend Josefin Winther. The song was written with Carl Espen in mind; Winther tells that she considers Carl Espen to be filled with a silent storm of potent emotions on the inside. His is the only ballad to feature in this year's line up. Josefin Winther is known as both an artist and a songwriter. She lives and works in London and she was repsonsible for the entry No One performed by Hans-Erik Dyvik Husby in last year's selection. Sony music offered Carl Espen a recording contract last month after hearing just 15 seconds of his entry. Now that's something of a debut in Norway's biggest TV show!
You might also like to read: