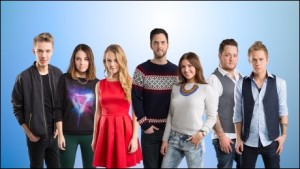 This year's Norwegian preselection consists of three semi finals on three consecutive evenings. Will this be a blunder on NRK's part, or have they made the right decision to turn Melodi Grand Prix into a week long music festival? They've definitely got the music spot on with five more catchy, hook laden entries, all with hit potential.
The second Norwegian semi final features something to satisfy most tastes, ranging from rap to contemporary pop though to music with a folksy feel. Youngster Adelén from last year came out of nowhere, so perhaps it's young Charlie's turn this year? Or will viewers fall for the charms of another promising, young artist, Knut Kippersund Nesdal? We've only two days to wait and find out. In the meantime, why not read a little bit more about the next five competitors in Melodi Grand Prix?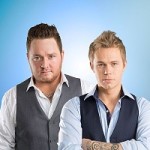 01. Songtitle: Hele verden (The Whole World)
Artist: Cir.Cuz
Music & Lyrics: Joakim Harestad Haukaas, Andre Lindal
M.A.T.Z, aka. Mats Melbye (25) from Sarpsborg and Lex Press, aka. Thomas Pedersen (22) from Skien make up the duo Cir.Cuz. They have enjoyed immense success with their brand of music which is a merging of rap and pop. Their debut hit Radio peaked at number 2 on the charts but biggest hit has been without doubt Supernova last year, which has been streamed over 10 million times and Cir.Cuz have presently roughly 30 million streams on both Spotify and Wimp. Their debut album Alt i sin Tid (Everything in its own time) appeared in 2011 and the follow up album Vi er Cir.Cuz (We are Cir.Cuz) came out last year. Top producers Joakim Haukaas and Andre Lindal have written and composed their entry Hele Verden. Haukaas has previously written tracks for Britney Spears while Lindal is a Grammy winning songwriter and has worked with the likes of Justin Bieber, Jennifer Lopez and Nelly Furtado.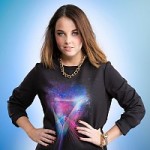 02. Songtitle: Right Now
Artist: Martine Marbel
Music & Lyrics: Martine Marbel, Goran Obad
After graduating from the Liverpool Institute for the Performing Arts, songbird Martine Marbel moved back home to Norway to concentrate on her music career. Her debut single Soul Searching was releaed in 2009 and he has gone on to release a further six singles. She landed a record contract with the Universal label in 2011 and spent the next couple of years recording her debut album Girls Can't Swim, which appeared in 2013. Her debut was an extremely intense, dark and personal record, awarding her with nominations for Best Newcomer and Best Norwegian Solo Artist. Marbel has also collaborated with OnklP on the single Happy last year.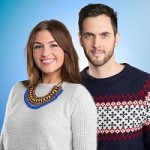 03. Songtitle: Sing 
Artist: Oda & Wulff
Music & Lyrics: Christer Wulff
Christer Wulff (32) works as an accountant and Oda Kvingedal Larsen (24) works as a nurse – neither are professional musicians, despite being musically active for a number of years. Wulff's single Save Yourself has received significant airplay; he has also performed at a number of Norwegian music festivals and his debut album the self titled Christer Wulff came out last year. Kvingedal Larsen got her first breakthrough last year when appearing on the TV talent show The Voice, where Wulff first noticed her. Wulff has written the entry Sing himself and it will be the first time the pair work together.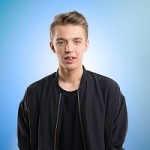 04. Songtitle: Taste Of You
Artist: Knut Kippersund Nesdal
Music & Lyrics: Magnus Hængsle, Jenny Moe  
Knut Kippersund Nesdal hails originally from Stange in the east of Norway but currently resides in Oslo where he attends the Norwegian Academy of Music. He is a mutli talented musician and besides studying classical music, he sings in a jazz band as well as the pop rock band New Brian. His entry Taste of You is penned by Jenny Moe and Magnus Hængsle, known through the bands The Turns and Svidd Gummi. Moe discovered Nesdal while attending one of his concerts a few years ago and when the duo were searching for a vocalist to perform their MGP entry, Nesdal was their first choice.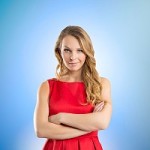 05. Songtitle: Songtitle: Hit Me Up
Artist: Charlie
Music & Lyrics: Melanie Fontana, John Asher, Lars Hustoft
Budding starlet Charlie (19) from Ski got her first taste of the spotlight when she took part in MGP Jr with the song Kjendiser (Celebrities) back in 2005. She set herself a goal last year. She had a burning desire to become a performer, and gave herself a year to realise her dream. After finishing college, she got in touch with record producer and manager Lars Hustoft (known for his collaborations with artists Gabrielle and Frida Amundsen) and quickly caught his attention. They are both currently beavering away on Charlie's debut solo album. Hit Me Up is a pure pop number writen by Hustoft together with John Asher and Melanie Fontana, both of whom have worked with Katy Perry, Justin Bieber and Christina Milian.
You might also like to read: