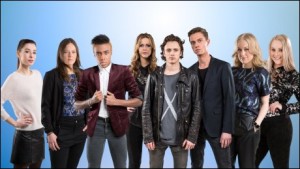 Norway kicks off it's quest to find Margaret Berger's successor later this weekend with the first of Melodi Grand Prix three semi finals to be held in Oslo. With much new talent on show this year, a little background information on each artist might come in useful. Check out who's who among the first five semifinalists with us.
NRK have been on the end of some criticism for the relative lack of established names featuring in this year's selection, Melodi Grand Prix 2014. The first five contenders aren't megastars, but they're not exactly complete unknowns either with Mo and Linnea Dale being among the biggest names. Three acts will advance to the final on the 15th of March. Just who these three will be is anybody's guess, as there are five vibrant and deeply individual songs in the first semi that seems to be wide open. Join us in getting to know the first batch of contenders a little better.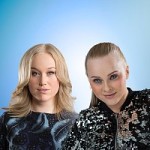 01. Songtitle: Best Friend's Boyfriend
Artist: Hilda & Thea Leora
Music & Lyrics:  Martin Kleveland, Lisa Desmond Linder, Jesper Jakobsen
Best Friend's Boyfriend is a Swedish/Norwegian project. Young Hilda (17) won the Swedish talent contest Stjärnskott (Shooting Stars) in 2009. The win landed her a recording contract with the Roxy Records label and in 2011 she released the Hanne Sørvaag track Brief and Beautiful. Norwegian Thea Leora (20) took her first steps in the group Fixx aged just 14 and has since then has worked with some pretty well known names such as David Eriksen and Jaa9 & OnklP. Her first single as a soloartist appeared in 2011, titled One of a Kind. The cooperation between Hilda and Thea Leora came about when music producer Martin K brought them together. He has had immense success as part of the Stargate production team, having worked with the likes of StarRoc and Jay-z. He has written their song together with Lisa Desmond Linder and Jesper Jakobsen.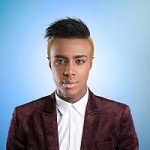 02. Songtitle: Heal
Artist: Mo
Music & Lyrics: Laila Samuelsen
Young artist Mo has a dramatic story to tell. The twenty year old first came to the attention of Norwegian viewers in 2010 as one of the favourites to win the X-Factor show. He ended fourth and went on to release two singles and was at the start of a promising career when fate took a cruel turn and he suddenly found himself in the middle of the tragic gun massacre at Utøya in 2011. He survived, but has spent the past few years getting back on his feet, using music as therapy. Befitting then that his entry in this year's MGP should be called Heal, a song about putting yourself back together. It is written by Laila Samuelsen, who was a member of the girl group The Tuesdays and it's produced by Jørn Dahl who has worked with the likes of Kurt Nilsen and Lene Marlin.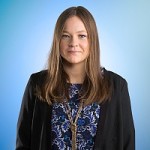 03. Songtitle: Needs
Artist: Dina Misund
Music & Lyrics: Frode Bjørgmo Strømsvik, Dina Misund
Dina Misund (25) is another promising young artist in this year's line up. She hails from Møre & Romsdal in northwest Norway and released her first single in 2008. Her debut album Listen appeared in 2010, released on her own record label, catching the eyes and ears of a number of music critics. Since then, Dina has honed her sound into something in between country and pop, allowing both her vocal and guitar playing speak for themselves. She has penned her own MGP entry, drawing inspiration from the American movie Into The Wild, the lyrics are by her partner Frode Bjørgmo Strømsvik. Dina is currently working on her second album which is scheduled for release sometime this year.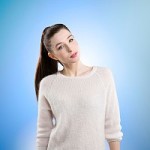 04. Songtitle: High Hopes
Artist: Linnea Dale
Music & Lyrics: Linnea Dale, Kim Bergseth
Linnea Dale (23) first came to our attention in 2007 when participating in the TV talent series Idol. Her major breakthrough came two years later when she provided guest vocals on the Donkeyboy single Ambitions, which became the biggest hit of the year in Norway, achieving platinum sales seven times over. The follow up single Sometimes also topped the charts and sold by the truckload. She decided to go solo in 2010 and in 2012 her debut album Lemoyne Street appeared. She has written her own entry together with Kim Bergseth who has strong Eurovision connections; he produced Alexander Rybak's debut album Fairytales.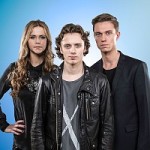 05. Songtitle: Frozen By Your Love
Artist: TIMBRE & Frikk Heide-Steen feat. Ida Stein
Music & Lyrics: Anders Bratterud, Andrew «Bully» Bullimore, Ida Stein
Frozen By Your Love is actually the first ever entry in Norwegian MGP that represents the house music genre. It was composed by Anders Bratterud (21), who works under his artist name TIMBRE. He has enlisted vocal help for his entry from Frikk Heide-Steen (25) and Ida Stein (21). Heide-Steen has previously sung with the nationally popular boys choir Sølvguttene but has dabbled in many other genres of music. Stein first appeared last year, releasing three electronica pop songs and is soon to release her first EP. It will be the first time they perform together in this year's MGP.
You might also like to read: