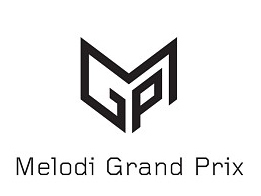 Tonight in Oslo the first of three Semi Finals to help decide the successor to Margaret Berger was broadcast like on NRK. The first 3 acts through to next weeks MGP Final are Dina Misund, Linnea Dale and Mo.
Hoping to hear many an announcement of "Norvège, douze points" in May tonight the first Melodi Grand Prix Final was staged in Folketeatret Oslo. Each evening this weekend three acts will advance to the Final after the public has voted to decide their favourites.
Five acts performed tonight and to find out all about them please read our detailed get to know article which was published earlier this week.
The Songs
1 Best Friend's Boyfriend – Hilda & Thea Leora (M & T:)  Martin Kleveland, Lisa Desmond Linder, Jesper Jakobsen
This song is very catchy. Has a Carly Rae Jepson vibe going on. Very radio friendly all the way through but perhaps not as unique as it could be. The girls voices blend really well together. It's sugary sweet pop, in a true form. Our blond songstresses are wearing black one with a funky blazer and a skintight trousers. The other has a black stud edged dress to the knee. Two drum kits are on the stage along with the backing of two two viloinist backing singers. The harmonies are quite strong in the live performance also. Whether this track is strong enough to get to the final is yet to be seen. We're off to a great start in Oslo.
2 Heal – Mo (M & T:) Laila Samuelsen
Mo's track is very slick and americanized in every sense of the word in terms of his performance. His costume is very stylized black with large shoulderpads and very good commanding of the camera angles in the hall. After the first chorus he is joined on stage by three backing dancers who dance syncronized moves in a triangle formation around him. The impact isn't as strong as it could be for me – while the song is really good, and quite current it isn't my favourite of the night.
3 Needs – Dina Misund (M & T:) Frode Bjørgmo Strømsvik, Dina Misund
The banjo is the first thing shown on screen as Dina comes to the front of the stage with her acoustic guitar strapped over her shoulder. The voicals are quite airy and country-esque. Behind on stage she is joined by two male players, one on banjo and one on electric guitar. The sound is very pleasant and quite a simplistic approach. Dina wears a black outfit, a reflective black jacket, black top and long shimmery black skirt to the floor. She passes the guitar off before the final moments of the song for a strong finale. I liked the sound, pleasant, easy on the ear.
4 High Hopes – Linnea Dale – (M & T:) Linnea Dale, Kim Bergseth
In a striking silk green slip style dress Linnea is joined by four dancers behind her, two couples in a black and white/white and black coustumed male/female contrast. The atmosphere on stage is rather dramatic and I am reminded of last years entry Margaret Berger, in terms of the song qualities, not necessarily the performance. Linnea delivers a strong vocal throughout in a track that hs depth to it. It can feel a tad samey in parts. A good thing, a bad thing. She shows great promise and the song ends with a big smile from our leading lady.
5 Frozen By Your Love – TIMBRE & Frikk Heide-Steen feat. Ida Stein (M & T:) Anders Bratterud, Andrew «Bully» Bullimore, Ida Stein
Frikk is the blue suited male lead singer with a very back combed quiff leads the song. Behind him is a DJ TIMBRE with his decks on top of a raised podium back centre stage. To the sides are two female interpretive dancers who are dressed similar to those who supported Boyzone at the 1997 contest in Dublin. All of a sudden Ida, the female singer is on stage and she takes over, she is wearing a pink dress to the floor. The voices blend well before too long however the vocals seem to be too high and the beat is a little quiet me. Their live vocals are a tad pitchy in parts. But the song gets a massive cheer in the hall.
The Show
Live from the Folketeatret in Oslo our hosts are Erik Solbakken & Jenny Skavlan who start the show backstage and in a time lapse and rewound sequence seem to catch their cue cards mid air. Then the high energy dancers are on stage very impressive with wonderful lighting. Eric is wearing a brown double breasted tuxedo jacket and black bow tie tonight and he is of course well known to Eurovision fans having co-hosted the Oslo contest in 2010. Jenny is wearing a very pretty metalic effect silver floral dress with her hair styled back and up. She is based front of house for the majority of the show. Eric heads backstage right from the off to show the social media elements are being covered on the show and to speak to four commentators who give some comments between each song.
The Voting
Tonights voting is decided by the public.
The first act through is: Dina Misund
The second name announced through is: Linnea Dale
and the last of tonights semi finalists to next weeks final is: Mo
Tomorrow night Melodi Grand Prix 2014 continues with Semi Final 2 – stay with Eurovisionary for all the latest from Norway
Norway at the Eurovision Song Contest
Like many western countries at Eurovision Norway have not always had the best of finishes. Their very first win came in Gothenberg 1985 with the duo Bobbysocks and the catchy Rock n Roll ditty La Det Swinge. Throughout the rest of the 80's and into the 90's they achieved decent scores for the most part but it wasn't until Dublin 1995 when the group Secret Garden would scoop Norway's second victory with the haunting melody of Noctourne. The total wins to Norway is currently 3. Alexander Rybak won the hearts and votes of Europe in Moscow 2009 romping home with the highest score of all time, 387 points, for Fairytale.
Where they are up's there are also downs and for that Norway has the statistic of a total of eleven last places and also the record of a dreaded 'nul points' on four occasions.
Since the semi finals were introduced Norway as advanced to the final all but twice with their finalist sent home ahead of the Istanbul contest 2004 and the Athens contest 2006.
Last year Margaret Berger who performed I Feed You My Love finished a very respectable 4th place in Malmö with a total of 191 points.