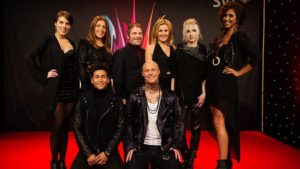 Sweden is getting ready for their national selection Melodifestivalen. Five heats will lead to a final where the winner will represent Sweden at the Eurovision Song Contest in Copenhagen in May. The first heat is taking place in Malmö on the 1st of February. Among the participants here we find last years sensation YOHIO and the ESC-winner Elena Paparizou.
Song number 1: YOHIO – To the End (Music & Lyrics: Andreas Johnson, Johan Lyander, Peter Kvint, Yohio)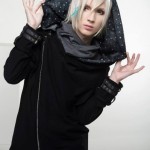 18-year old YOHIO from the city of Sundsvall became the name on everyone's lips during Melodifestivalen 2013 after advancing to the final and there winning the televote and claiming a second place behind the winner Robin Stjernberg with his song Heartbreak Hotel.
Yohio has written the song To the End together with Johan Lyander, Peter Kvint and Andreas Johnson who is a former participant in Melodifstivalen (2006, 2007, 2008 together with Carola, 2010 and 2012). The song is described by Yohio as an epic and more mature song compared to Heartbreak Hotel.
Song number 2: Mahan Moin – Aleo (Music & Lyrics: Mahan Moin, Anderz Wrethov)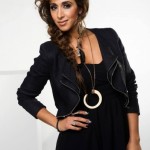 Mahan Moin was born in Iran 1982 and has lived in Sweden since the age of ten. She shot to fame in 2010 by taking a third place the show Googoosh Music Academy, the persian version of Idol, which was followed by nearly 50 million people all over the world.
Mahan wrote the song Aleo together with Anderz Wrethov who also wrote the song Always which represented Azerbaijan in 2009 and ended in a 3rd place. Mahans hope is that the songs happiness and message will reach out to the viewers. Aleo is a made up word that stands for "strength", "fellowship", "we".
Song number 3: Linus Svenning – Bröder (Music & Lyrics: Fredrik Kempe)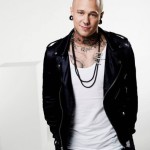 After some tough years where tragic hit his family, 23-year old Linus Svenning has found his way back to music. With his own written songs and interpretations of others he already has a strong fan base with 5 milion visits on his own Youtube-channel in less than a year.
Linus song is written by one of the giants in the history of Melodifestivalen – Fredrik Kempe. After participating as a solo artist in 2004 with the song Finally and in 2005 with Sanna Nielsen with the song Du och jag mot världen he wrote songs as the MF-winners Hero (2008), La Voix (2009) and Popular (2011). Bröder is written to Linus brother who passed away three years ago and is desribed by Linus as a rock ballad with influences of pop.
Song number 4: Elisa Lindström – Casanova (Music & Lyrics: Ingela "Pling" Forsman , Bobby Ljunggren, Jimmy Jansson)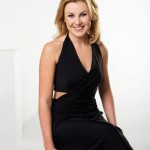 Elisa Lindström is a former participant of Lilla Melodifestivalen (Melodifestivalen for juniors, 2005). As singer of the swedish danceband Elisa's she enojyed success in 2010 by winning the tv-show called Dansbandskampen.
Behind her entry is the MF-veteran Ingela "Pling" Forsman who is holding the record of most entered songs in the competition, Bobby Ljnggren who wrote the winning songs Se på mig, Kärleken är, Evighet, Hero, This Is My Life and Jimmy Jansson who participated three times in Melodifestivalen as a performer. The song is described as a fast-paced number with a lot of dancing.
Song number 5: Alvaro Estrella – Bedroom (Music & Lyrics: Jakke Erixson, Jon Bordon, Lauren Francis, Kristofer Östergren)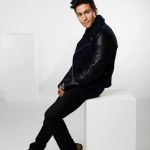 Alvaro has been seen on the stage in Melodifestivalen in past years, singing and dancing behind performers like Måns Zelmerlöw, Ola, Darin, Eric Saade, Danny Saucedo and Carola. In 2012 he won the award as the best dancer of Melodifestivalen. This year he is the front person and will perform the song Bedroom.
One of the songwriters, Kristofter Östergren, is the singer in the group Melody Club that took part in Melodifestivalen in 2011 with the song The Hunter.
Song number 6: Ellen Benediktson – Songbird (Music & Lyrics: Sharon Vaughn, Johan Fransson, Tim Larsson, Tobias Lundgren)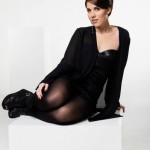 18-year old Ellen Benediktson was discovered when she was acting as a stand-in singer during the preparations for the contest in Malmö Arena. She performed the french entry L'Enfer et moi and left a big enough impression to take a place in Melodifestivalen 2014. Ellen is also a member of the pop-group Djupt Skräp.
The authors of the song Johan Fransson, Tobias Lundgren and Tim Larsson are a merited trio who has written several MF-entries and in 2013 they were involved in writing YOHIO's song Heartbreak Hotel. Ellen's song is described as fragile, melancholic but also powerful.
Song number 7: Sylvester Schlegel – Bygdens son (Music & Lyrics: Sylverster Schlegel)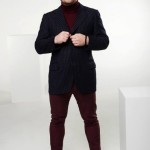 For many years Sylvester Schlegel belonged to the group the Ark, one of the biggest swedish bands in the 2000s with songs like It Takes a Fool to Remain Sane and Calleth You, Cometh I. The group also won Melodifestivalen in 2007 with "The Worrying Kind" and represented Sweden at the Eurovision Song Contest in Helsinki. The band made its last gig in 2011 and Sylvester is now embarking on a solo career.
The song Bygdens son is written by Sylvester himself and is said to describe the story of his life in three minutes.
Song number 8: Elena Paparizou – Survivor (Music & Lyrics: Bobby Ljunggren, Henrik Wikström, Karl-Ola Kjellholm, Sharon Vaughn)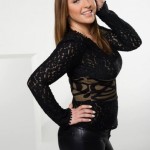 Elena Paparizou is known to most of the audience as the winner of the Eurovision Song Contest 2005 with the song My Number One, representing Greece. Years earlier Elena, who is born and raised in Sweden to Greek immigrant parents, formed the duo Antique together with Nikos Panagiotidis. They had their breakthrough in Sweden in 1999 with the song Opa Opa. In 2001 Antique represented Greece and came third in the Eurovision Song Contest.
The message of the song is about to be prepared and strong to face situations that can arrise in life – to be a survior.
60 second clips of the eight songs will become available to listen to during the Tursday and  the full songs from 14:00 CET on Saturday at the official SVT Melodifestivalen website. The show itself will start at 20:00 CET on Saturday the 1st of February and can
be followed by visiting the broadcasters site.
You might also want to read: