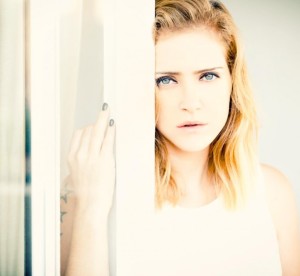 Following an internal Eurovision committee meeting this week IBA has announced that they have chosen former "Kokhav Nolad" artist Mei Fineberg to represent them at the 59th Eurovision in May. The song she is to sing will be chosen internally from three options and be unveiled soon.
After last year's disappointment when Moran Mazor failed to qualify with her song Rak bishvilo selected in a televised national final IBA have scaled back and went for an internal selection for 2014. This week a committee met and whittled artists down to a final 3 consisting of Mei Finegold, Maya Buskila and Ela Doron. It was Mei who came out as the popular choice and is now set for Denmark.
Speaking after the decision was made Yitzhack Sonnenshine, the Head of Delegation for Israel said "I want to thank the committee members, members of the IBA, which are the finest professionals in the country music field. I believe our choice and wish Mai Feingold great success. Currently stands before us the main task and song selection to represent us at Eurovision."
To select the song she will perform on the stage in the B&W Hallerne there will be another internal selection where three songs will be picked from. The result of this selection will be made known in the coming weeks.
Mei, 31, has for many years been a popular performer in her homeland having risen to fame on the 2009 series of "Kokhav Nolad" (A Star is Born/Israeli Idol).  She has carved a niche for herself on the stage and this experience includes starring in the musical "Restless Night". In 2013 Mei won a best supporting actress award for her performance in another musical "Kazablan".
This is not the first time an act from "Kokhav Nolad" has gone to Eurovision. Mei will follow in the footsteps of Shiri Maimon at Kyiv 2005, Boaz Mauda at Belgrade 2008 and Harel Skaat at Oslo 2010.
You might also like to read:
Click on the link below to see Mei Finegold perform Leonard Cohen's Hallelujah on "Kokhav Nolad" in 2009