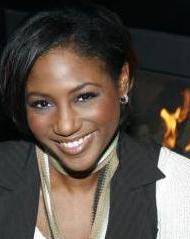 If you find yourself in Amsterdam this summer at a loose end with nothing better to do on a Sunday, then you should definitely make your way to Museumplein on the 25th and the 26th of that month as you will have the opportunity to get up close and personal to a number of Eurovision stars.
Uitmarkt (The Outdoor Market) has become a yearly tradition in Amsterdam, usually held on the last weekend of August, which marks the beginning of a new cultural season. The event has been held since 1977 and  attracts hundreds of thousands of visitors every year. This year's event will see two special featured events which will be of great interest to Eurovision fans.
The opening of the event will take place on the 24th of August. A very special event will take place on the 25th, with compere Cornald Maas in charge of proceedings, a familiar face for most Dutch Eurovision fans as he has been involved with the national selection since 2003, both as a jury member and as the commentator for Dutch television. The opening has been named Songfestival Symfonia and Maas will guide concertgoers through what is promising to be a delighful evening. A trip down memory Eurovision lane is in store, with many Eurovision favourites performed by actors Loes Luca, Annet Malherbe and Jeroen Willems accompanied by the Dutch Symphony Orchestra. Guest appearances have also been confirmed by De Troubadour herself, Lenny Kuhr, joint winner of the 1969 Eurovision Song Contest.
Fans of the more recent editions of the contest won't miss out on the fun either, with none other than soul diva herself, Edsilia Rombley taking to the stage. Hopefully we'll be treated to a Rombley rendition of both her previous entries and fan favourites, Hemel en Aarde from 1998 and On Top of The World from 2007.
Dutch public broadcasting assosciation AVRO confirmed the event and appearances on Monday this week, along with the news that the special is to be televised on the channel Nederland 2. The fun, frolics and festivities continue with a Eurovision connection the following day with an event called the AVRO Mucisl Sing-A-Long. This event will be hosted by Frits Sissing, a familiar TV host together with and mulit talented singer/actress Kim-Lian van der Meij. The event will also be broadcast on sister channel, Nederland 1 and will feature none other than Dutch musical "royalty", Willeke Alberti, who performed the gentle ballad Waar is De Zon for the Netherlands in 1994 alongside famous names from the Dutch musical world such as Simone Kleinsma, Willemijn Verkaik, Jenny Arean, Stanley Burleson and René van Kooten. More information about both events can be found on the official Uitmarkt website in both English and Dutch.