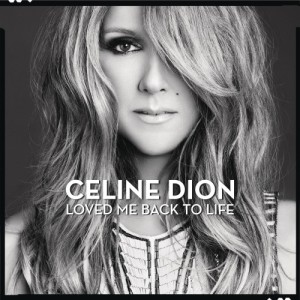 First it was postponed by the record company, then a controverse resulted in a name change, but finally it is here: Celine Dion's first English language album in six years. Loved Me Back To Life from the Canadian superstar is now out including duets with Stevie Wonder and Ne-Yo.
Her outfit stood out and so did her winning song; Ne Partez Pas Sans Mois. Few knew Celine Dion when she won the Eurovision Song Contest in 1988 representing Switzerland. Few years later she became an international superstar.
Loved Me Back To Life which has just been released is the first album in English for six years from Celine. It was originally intended to be released last year and under a different name. First it was postponed by the record company who wanted to change some of the songs scheduled for the album, and later the name Water And A Flame was dropped due to what appears to be a dispute with one of the songwriters. You can read more about that in our article from August this year.
The album was released in the first set of countries on the 1st of November, only European countries. Today, the 5th of November it is out in the US and most of South America. It will hit the streets in the UK on the 11th and finally the last release is scheduled to be Japan on the 4th of December.

Track list:
1. Loved Me Back To Life
2. Somebody Loves Somebody
3. Incredible (duet with Ne-Yo)
4. Water And A Flame
5. Breakaway
6. Save Your Soul
7. Didn't Know Love
8. Thank You
9. Overjoyed (duet with Stevie Wonder)
10. Thankful
11. At Seventeen
12. Always Be Your Girl
13. Unfinished Songs
Plus the following two songs on the Deluxe version:
14. How Do You Keep the Music Playin
15. Lullaby (Goodnight, My Angel) 
It is worth paying attention to that song nr. 13 Unfinished Songs is written by Diane Warren. In 2009 she wrote United Kingdom's entry It's My Time together with Andrew Lloyd Webber.
You might also like to read: