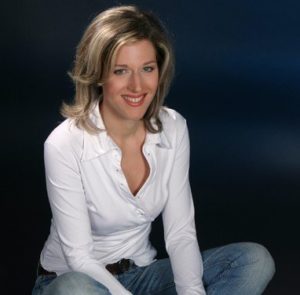 After a year's absence Hungary returns to the contest with Kati Wolf as their representative in Düsseldorf, Germany in May. MTV's bid for a Eurovision winner is called What About My Dreams and was minutes ago presented to the public.
Hungary joined the Eurovision Song Contest in 1994 with the song Kinek Mondjam El Vétkeimet, which Friderika managed to bring to a 4th position. That success didn't last and the Hungarian interest for the Contest wasn't that big either. Despite the debut 17 years ago the country has only participated 8 times, last in 2009 where Zoli Ádok didn't manage to qualify for the final with the song Dance With Me.
At a press conference today in Hungarian capital Budapest MTV, the national broadcaster, presented Kati Wolf as the one to represent the red, white and green striped country this year. The song that first of all should knock out its competitors in the first semi-final on the 10th of May is titled What About My Dreams. The song will be a mix of Hungarian and English and was released in February under the name Szerelem Miért Múlsz. 
A video showing the history of the Eurovision Song Contest in a few minutes was shown at the press conference. Here we saw performances from first Eurovision Song Contest winner Lys Assia, double British participant Cliff Richard, Swedish 1974 winner ABBA, Trible Irish winner Johnny Logan, Canadian Celine Dion winning for Switzerland in 1988 among others like Hungarian 2007 participant Magdi Rúzsa and Zoli Ádok.
MTV told how they did intend to participate last year, but had to change their mind due to financial reasons. They wanted to participate this year as Hungary at the moment have the precidency of the European Union and therefore it is very important for them to introduce Hungary to the European viewers again in this big European TV event.