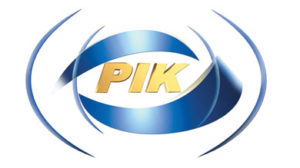 The Cypriot Broadcasting Corporation, CyBC, announced on Thursday 3rd October that Cyprus will withdraw from the 2014 Eurovision Song Contest. The broadcaster is citing the public mood due to the country's economic crisis as well as recent cuts to its budget.
The CyBC official announcement translates as follows:
'The CyBC announces the decision of the Management Board for the Corporation not to participate in the 2014 Eurovision Song Contest. The Board reached this decision after taking into account public feeling and the way this has formed due to the economic crisis. It also took into account the further reduction in the budget of the CyBC for 2014 and the need for drastic cutbacks in the expenditure for programming.' 

Cyprus is not the first country to withdraw from the 2014 contest due to the economic crisis. Last month, the Croatian Radiotelevision, HRT, announced that the country will be taking a one year break from the event due to crisis-related financial problems as well as a string of poor Eurovision results in recent years; there is speculation that the number of competing countries in Copenhagen next year may further reduce as a result of the serious difficulties that many European economies are facing at present.
You may also want to read:
Croatia will not take part in the 2014 Eurovision Song Contest in Copenhagen
RTS CEO in favour of Serbia participating in the 2014 Eurovision Song Contest
TRT and EBU to hold a critical meeting regarding Eurovision, in Istanbul
Eurovision 2014: DR asks Ministry of Culture for extra money