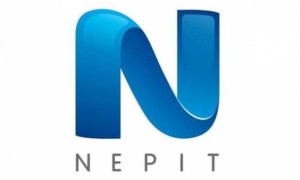 Participation in the Eurovision Song Contest normally requires that a broadcaster is an active EBU member. In the case of NERIT, the new Greek state broadcaster which participated by special permission in Copenhagen 2014, active membership and in turn eligibility for Eurovision 2015 is expected to be decided by the EBU this Friday.
NERIT's eligibility to be accepted as an active EBU member will be decided during the 73rd General Assembly of the European Broadcasting Union, set to take place on Thursday 4th and Friday 5th December. After last year's special permission, it is deemed that the Greek state broadcaster will have to satisfy all EBU requirements before it is granted approval for Vienna 2015.
NERIT was put together last May as a replacement for Greece's previous, long running state broadcaster ERT. With its radio origins in 1938, ERT had provided all 36 Greek Eurovision entries between 1974 (the country's debut in the contest) and 2013. After the shock closure of the ERT by the Greek government in June 2013, the EBU initially sided with disgruntled ERT employees and provided equipment for them to carry on broadcasting via satellite. The EBU was subsequently convinced by the Greek government's assurances as to the legitimacy of its decision but, a few months ago, the Union was again reported to be concerned about the legal status of NERIT and, in particular, whether the broadcaster's independence from the Greek government was safeguarded.
Nevertheless, it is generally expected that the European Broadcasting Union will give NERIT the go ahead this Friday. Needless to say that Greek Eurovision fans will be keeping their fingers crossed until then…
In the following video, you can watch the only win for Greece in the Eurovision Song Contest to date: Helena Paparizou and her 2005 entry My Number One.
You might also wish to read: