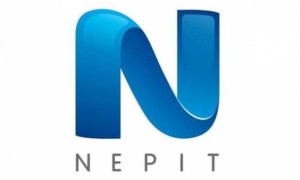 Time may be running out for the Greek public broadcaster NERIT to persuade the European Broadcasting Union of its eligibility for EBU membership. With the formal deadline to confirm participation having expired today, is it becoming unlikely that the country will be represented in next year's Eurovision Song Contest?
NERIT is the successor of Greece's previous, decade-old public broadcaster ERT which was shut down by the Greek government in June 2013 on the grounds of it having become defunct and lacking sound budget management. The EBU had initially expressed concern on the legality of the shock closure of ERT but was later assured by the Greek government of NERIT's intended compliance with EBU regulations. Greece was subsequently given special permission to participate in the 2014 contest with NERIT becoming fully operational on 4th May 2014 – just four days before the Greek representatives Freaky Fortune feat. Risky Kidd were taking to the stage in Copenhagen to participate in the second semi final for the event!
NERIT has already confirmed its intention to participate in Eurovision in 2015. However, a recent change in the Greek broadcaster's legal status put another spin in NERIT's relationship with the EBU. In a letter by EBU president Jean-Paul Philippot and Director General Ingrid Deltenre sent to the Greek Prime Minister Antonis Samaras on 12th August, the European Broadcasting Union expressed its dissatisfaction over the recent changes. Despite previous assurances, these changes were deemed by the EBU to put the supervision of the Greek broadcaster under governmental control and thus compromising its independence.
It is not therefore guaranteed that NERIT will secure EBU membership, and thus be eligible to participate in the Eurovision Song Contest. The EBU is allegedly disturbed by the situation but has agreed to re-examine the details of NERIT's legal status and give a definite reply to NERIT by 26th September. Nevertheless, with no other broadcaster having publicly expressed a wish to represent the country, it does not appear certain at the moment that Greece will be represented in Vienna next May.
You may also want to read: