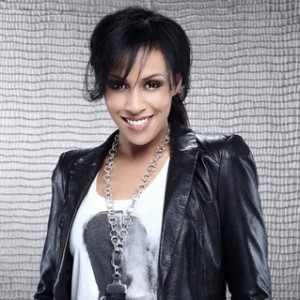 The Netherlands leading soul diva Glennis Grace has just recently confirmed through her own website that she is to give her first official solo concert.
Surprisingly enough, Glennis Grace has appeared as a frequent featured guest artist at others' concerts, such as with De Toppers, the Dutch Japanese benefit concert Nederland Helpt Japan and many others. But all that is about to change, when the popular songstress is to give her fans a treat when she stands on the stage at Studio 21 in Hilversum on the 23rd of october with her One Night Only concert.
The concert will apparently be organised in conjunction with media company RTL with the intention of broadcasting on television, the date of the broadcast however is yet to be confirmed. Glennis certainly has had an amazing year to look back on in terms of her career: "This last year has been amazing, what with my number 1 smash Afscheid, and my present hit Always. So much has happened! The concert will be along the same lines as my album and DVD One Night Only, my guest artists and band will certainly do everything they can to ensure that the audience have a night they won't forget!"
33 year old Glennis participated for the Netherlands at the 2005 Eurovision Song Contest with My Impossible Dream, failing to advance from her semi-final to the final. The singer's career in her native Netherlands has however seemingly gone from strength to strength, both in terms of sales and airplay. 
Links