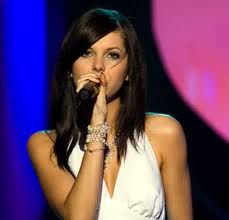 If history repeats itself once again then Estonia will be winning the 2014 Eurovision Song Contest held in Copenhagen. The artist to try to do so will be picked in a national final held on the first of March. The deadline to submit the entries runs out in December.
In Denmark they know that history sometimes do repeat itself as they have a tendency to win in Sweden. If the Estonians believe the same thing then their interest in the Eurovision Song Contest must be increased by the fact that their last victory happened in Copenhagen. With the contest now being back in the Danish capital question is will Estonia once again take home the trophy?
The dates have been circling for a while, but it took a while for the broadcaster to confirm it. The procedure and date is as follow:
9th of December 2013: The deadline to submit songs ends and a jury will then pick a total of 20 songs to go continue in the process with the chance to get to represent Estonia at the 2014 Eurovision Song Contest.
13th of December 2013: The 20 songs selected and its singers will be revealed.
14th of February 2014: Semi-final 1
20th of February 2014: Semi-final 2
1st of March 2014: Final – the winner of the Estonian national final will be found, most likely via a combination of jury and televoting.
This year Birgit Õigemeel represented Estonia with Et uus saaks alguse. She qualified for the final, where she finished 20th. Below you can see our 3D version of this performance. If you don't yet have the suitable equipment for watching it, you can turn 3D off in the player for regular 2D viewing.
You might also like to read: