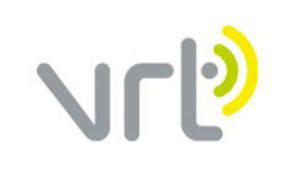 2014 will give flemish broadcaster VRT the opportunity to select the belgian entry for Copenhagen. Details surrounding the selection process were revelaed today and the belgian final was confirmed for the 16th of March. Put the date in your calendars!
Belgium managed to reach the final of this year's Eurovision with young Roberto Bellarosa and his uptempo anthem Love Kills, charming many a viewer in the process and ending up in a respectable twelfth place. With the baton being handed over to the flemish broadcaster VRT to choose the 2014 entry for Belgium, they will undoubtedly be aiming to match this year's success.
As VRT had indicated earlier in the year, they intended to revitalise the selection process, details of which were disclosed today. EuroSong, as the selection will be called, will consist of seven programmes, to be broadcast on Sundays, commencing on the 2nd of February. The first two programmes will take viewers through the auditioning process, where all participants are to perform Eurovision evergreens. Each performance will be evaluated by a panel of four professional musicians, led by Piet Goddaer and Jef Martens. Four acts from each round will be awarded a place in the semi finals, with all others proceeding to a last chance round.
The last chance round will take place on the 16th of February, featuring eight acts. Four of these will be awarded a place in the semi finals, which will take place on the 23rd of February and the 2nd and 9th of March. In each semi final show, two acts will commence to the grand final, to be held on the 16th of March. The winner of the six acts battling for the belgian ticket to Copenhagen will be chosen through a combination of a European jury and televoting, with the musical professionals on hand merely to give their opinions.
Below is a brief overview of the various dates and programmes:
02.02.14 : First audition
09.02.14 : Second audition
16.02.14 : Last chance round
23.02.14 : First semi final
02.03.14 : Second semi final
09.03.14 : Third semi final
16.03.14 : Grand final
Below you can watch our 3D video of Roberto Bellarosa performing his 2013 Eurovision Song Contest entry Love Kills. As always, we strongly recommend watching this video in 3D, as it was recorded, to enjoy it to its fullest, but if you do not have a pair of suitable glasses this can easily be turned off in the player below for regular 2D watching.
You might also like to read: