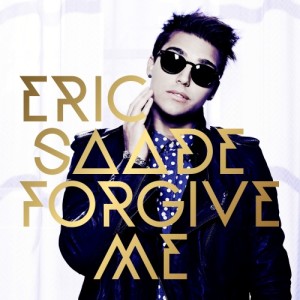 Finishing third at the Eurovision Song Contest rarely needs an apology and it is probably not that Eric Saade has on his mind today where he is releasing his fifth solo album. A few weeks ago the video for the title song was released and today follows the entire album titled Forgive Me.
When Eric Saade won the Swedish national selection in 2011 with the song Popular he was already that – popular. As a former member of the popgroup Whats Up and his 2010 Melodifestivalen entry Manboy Saade had a big fanbase to back him up when he represented Sweden at the Eurovision Song Contest. His third place didn't make his popularity any less. 
The fifth album from Eric Saade is titled Forgive Me and includes 13 tracks.
Complete track list:
Till I Break
Forgive Me
Coming Home
Cover Girl Part I
Cover Girl Part II
Flashy (feat. A-Lee)
In My Head 
Beautiful
Boomerang
Marching (In The Name Of Love)
Stay
Winning Ground
Miss Unknown 
The video to the title song Forgive Me can be seen below where you also find links to purchase the album.
You might also want to read: