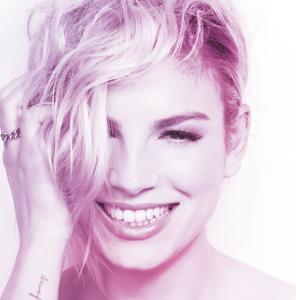 Emma Marrone was officially confirmed as the Italian entry for 2014 earlier this week following an internal selection by RAI. Now the song she is to perform in Denmark for the Eurovision Song Contest in May has been revealed. It is "La Mia Città".
La Mia Città (My City) produced by Brando is a bonus track taken from a re-release late last year of Emma's double platinum selling album Schiena. The current version of the track will require shortening to meet Eurovision requirements of a three-minute duration.
The song has a certain 80's rock sound about it and Brando, Emma's producer had been dropping some social media suggestions of a possible announcement for many weeks ahead of the official word from RAI. He sent out several slightly cryptic tweets in the past few weeks, which started the rumour mill racing with suggestions that Emma would be announced as the representative of Italy, and she would sing a song he produced in Copenhagen. As it happens this has all now been 100% accurate. 
Since their much-hearlded return to the Eurovision in Dusseldorf 2011 Italy have managed to place 2nd, 9th and 7th respectively with the combined viewers and jury votes. But the question is; can Emma scoop the Grand Prix and bring the 60th anniversary song contest to Italian shores in 2015 for the the first time in 23 years? This remains to be seen, watch this space.
To hear La Mia Città click on the link below
You might also like to read: