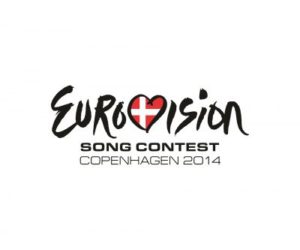 Host broadcaster of the 2014 Eurovision Song Contest DR is set to follow the steps of the previous host broadcaster i.e. SVT and take a closer look at the artists in the postcards. The Eurovision hopefuls who will be in the run to lift the trophy in May will be mainly featured in the postcards that will introduce each participating entry.
All the viewers of Europe's favourite show will get to know better the artists before they appear on stage. The postcards that will introduce each song will give an opportunity to the viewers to know better the singer(s) that will be on stage.
DR's Show Producer Jan Lagermand Lundme explained that artists are being asked to have an active role in creating the
short clips by asking them to interpret the flag of their country. "The success criteria for the postcards is that each country feels that
they and their artists are represented in the best possible way. If a
viewer afterwards feels that they are more familiar with the country and
its artist, we have succeeded," Lundme said to eurovision.tv.
Film crews are expected to be sent to all participating countries and the postcards will be produced by Treshow Film Production. Last year all participants were featured in the postcards as SVT presented personal moments of the artists in the postcards.
Meanwhile on Monday 20th January, the traditional allocation draw will take place in Copenhagen's town
hall. Here it will be decided which countries
will participate in which semi-final. Six pots have been made up based on voting patterns in the past.
You might also like to read: