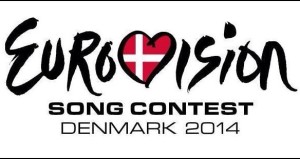 Would Greece be in or out? That was one of the questions that got answered today when the list of participating countries for the 2014 Eurovision Song Contest was announced. And yes, Greece is among the minimum 36 countries we shall see in Copenhagen in May. 
Some broadcasters had already announced that they due to financial reasons would be unable to take part in the 2014 Eurovision Song Contest, whereas others presented a comeback. The Greek broadcaster was closed down by the Government, but the country had been given a longer line by the EBU in terms of finding a solution which would make them able to join the contest anyway.
Today came the final list of participating countries giving a clear overview of who is in and who is out. Poland and Portugal returns, while Bulgaria, Cyprus and Serbia unfortunately is out. 
The participating countries and their broadcaster are: 
Albania (RTSH), Armenia (AMPTV), Austria (ORF), Azerbaijan (Ictimai TV), Belarus (BTRC), Belgium (VRT), Denmark (DR), Estonia (ERR), Finland (YLE), France (France 3), Georgia (GPB), Germany (NDR), Greece (NERIT), Hungary (MTV), Iceland (RÚV), Ireland (RTÉ), Israel (IBA), Italy (RAI), Latvia (LTV), Lithuania (LRT), FYR Macedonia (MKRTV), Malta (PBS), Moldova (TRM), Montenegro (RTCG), the Netherlands (AvroTros), Norway (NRK), Poland (TVP), Portugal (RTP), Romania (TVR), Russia (RTR), San Marino (SRMTV), Spain (TVE), Sweden (SVT), Switzerland (SRG SSR), United Kingdom (BBC) and Ukraine (NTU). 
Slovenia might be added to this list of countries bringing the total number up to 37.
You might also like to read: