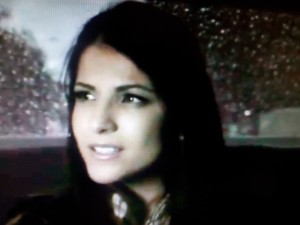 Dorina Plaku took part in the 2009 Festivali i Kenges in Albania and also took to the Eurovision stage as part of the team with Kejsi Tola in Moscow in 2009.  Now Dorina has released a brand new song and video.  It is called Ne zemer te mbaj.
Dorina Plaku performed in the 2009 Festivali i Kenges with the song Një Fjalë Të Ngrohtë. She was then known as Dorina Toci. Now she is using her new name since she was married in 2010.
Dorina was one of the singers on stage in Moscow with Kejsi Tola at the 2009 Eurovision Song Contest with the song Carry Me In Your Dreams.
Dorina is no stranger to the stage and big competitions as she has competed several times also in the Top Fest festival in Albania.  She is also hoping to return to the Eurovison stage as her experience of Moscow has left her wanting more of this fabulous experience.
The new song, Ne zemer te mbaj, has a beautiful and haunting melody. The music and lyrics are by Joniad Banushi and the video is produced by ProVideo in Albania.
You can see Dorina's video below.