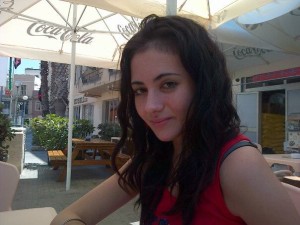 Domenique Azzopardi will shortly be taking part in the 2013 Malta Eurosong finals with Too Little Too Late.  But she has been having the perfect preparation by being a regular performer on the popular entertainment show, Sibtek.  She has just performed the festive classic songs, Last Christmas and Santa Claus is Comin' to Town.
Domenique Azzopardi is a rising star in Malta ever since a child.  She took part several times in the Malta Junior Eurosong selections.  She has also taken part in many festivals both at home and abroad including the Malta Hit Contest and the Konkors Kanzunetta Indipendenza festivals in Malta.
Domenique is also an actress and has appeared in popular teen dramas including now, Dejavu.
She will compete against 23 other acts at the 2013 Malta Eurosong.  Too Little Too Late is a gentle ballad and Domenique's vocals work very well with this song.
In the meantime you can enjoy Domenique's version of the Wham Christmas song, Last Christmas, and the famous Christmas song, Santa Claus is Comin' to Town, below.
You may also like to read –