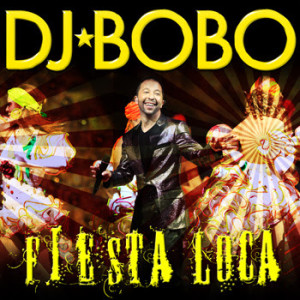 The 2007 Swiss Eurovision participant, DJ BoBo, has just released his brand new single and video. It is called Fiesta Loca and is taken from his new album, Circus. He is also about to embark on a major tour around Germany and Switzerland with his Circus show.
DJ BoBo has had many hits around the world. He first came in the spotlight in 1991 in Switzerland where he had hits with Ladies In The House and Let's Groove On. His first international hit was Somebody Dance With Me which went to number one in Switzerland and went Top 10 in places such as Germany, Austria, Israel and Australia. Since then the hits flowed around the world including Keep on Dancing, Take Control, Everybody, Love Is All Around, Freedom, Pray and Chihuahua.
In 2007 DJ BoBo was selected to represent Switzerland at the Eurovision Song Contest. The song was called Vampires Are Alive. He recorded a spectacular video to accompany the song and it was one of the pre-contest favourites. However, the video performance did not quite translate to the stage show and DJ BoBo did not make it to final. 
Now DJ BoBo is back with his new single, Fiesta Loca. It is a happy and, as the title would suggest, a latino party song. There is a new album called Circus also released and full tour of Germany and Switzerland begins on 30 April in Berlin and goes right through to Zurich on 31 May. Fiesta Loca is released with an extended version as well as some remixes.
You can see the video for Fiesta Loca below and you can read more about him at his official website. 
You may also like to read –