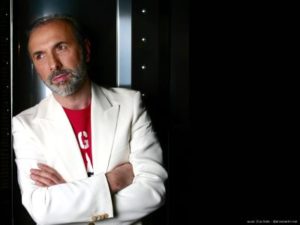 BHTR chose Dino Merlin to represent Bosnia and Herzegovina in the 2011 Eurovision Song Contest in Germany. National broadcaster wanted to pick someone impressive, an active artist who made excellent results during his career, guaranteed by highest professional standards. 
Dino Merlin (Edin Dervišhalidović) will represent Bosnia and Herzegovina at the 56th The Eurovision Song Contest 2011 in Dusseldorf, Germany, announced on Wednesday 1st December in a special issue on BHRT
Dino Merlin commented few times that many years he avoided Eurovision as a contest which was offered to him. He suggested other artists, until now, but from this year he thought that it might change something, or to make all his fans and people who support him happy. Or, as he says, to change something in ordinary days which comes, and to create better view of the Bosnian music scene.
The audience who follow his music can be sure that he will put all his energy in his work and do his best as he did before.
The song will be chosen in a special television show covered by national television on 20th of February.