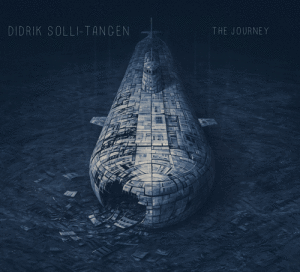 Norwegian 2010 entrant Didrik Solli-Tangen struck while the iron was hot with the release of his debut album Guilty Pleasures, following his participation at the Eurovision Song Contest with My Heart is Yours. The 26 year old from Porsgrunn has however taken his time working on his sophomore album, The Journey, released late last week. 
Didrik Solli -Tangen's second studio outing, The Journey, features eleven tracks, in varied musical styles, ranging from pop covers, The Eagles' Desperado to songs from such diverse musicals such as Chess and Les Misérables; Anthem and Bring Him Home featuring among the eleven new songs on The Journey.
A taste of the album appeared earlier in the year, with the release of his first single proper in two years, the ballad Without You; no, not a cover of the Harry Nilsson/Mariah Carey number. This was followed by a second release, Six Ribbons. As with his debut three years ago, The Journey is released on the Universal subsidiary Class A Records label and has thus far only been given a digital release.
The versatile singer is looking at a busy month ahead – in addition to promoting his latest offering, he is scheduled to perform a string of Advent concerts around the country together with internationally acclaimed musician and trumpeter Ole Edvard Antonsen. The concerts get underway today, with a church performance tonight in Kabelvåg, Lofoften, culminating with a final concert on the 22nd of December in Asker.
Along with the newest release, Didrik's website has been given something of a revamp, which you can check out on the link provided below. A link to the music video of the lead single Without You is also included for your viewing pleasure. Keep your eyes peeled for a review of The Journey which Eurovisionary will bring to you soon.
You might also like to read:
Links