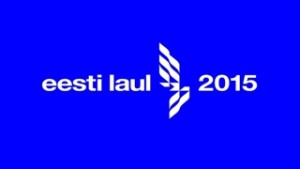 The Estonian broadcaster has revealed the dates and set up regarding their national selection for the upcoming Eurovision Song Contest. The winner will be found on the 21st of February and there will be three super-finalists instead of two so the audience will have more options to choose from.
Next year's Estonian representative and song will be chosen following the same format from previous years and Eesti Laul 2015 will be the national selection that will determine who will represent the Baltic country in Vienna.
The songs submission period is open until the 1st of December. Afterwards, a professional jury will listen to all the candidate songs and will pick the twenty best acts to perform at the semi-final rounds. Their names will be announced no later than the 5th of December.
The first semi-final will be held on the 7th of February and seven days later, on the 14th, the second semi will follow. Each semi will feature ten songs and five of them will qualify for the big final of Eesti Laul 2015 which will be held the following week, on the 21st of February.
At the final, three acts will be chosen by the jury and the audience to proceed to the super-final. This is the slight change that has been made in the rules and will add excitement to the show. This year there will be three super-finalists at the end competing for the Estonian ticket to Vienna instead of two as in previous years.
The final decision lies entirely in the hands of the audience and, as the producer of the show Heidy Purga said, "the fate of contestants is in viewers hands and it all depends on their votes".
Tanja won Eesti Laul in 2014 with her song Amazing but she failed to reach the grand final of the Eurovision Song Contest in Copenhagen. You can watch her performance in our 3D video below.
You might also like to read: