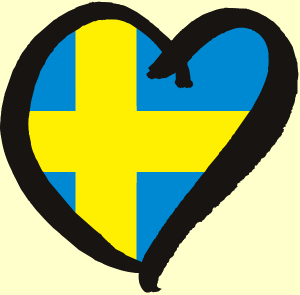 As the deadline for sending in songs to Melodifstivalen came to an end a total number of 2 177 songs was counted. This makes it the lowest number of songs submitted since 2002. "We are happy that the songwriters have listened to us when we asked them to select songs carefully" says the producer of Melodifestivalen, Christer Björkman.
The interest for the popular swedish national selection to the Eurovision Song Contest, Melodifestivalen, took a dive last year when it came to viewing figures with 800 000 fewer watching the final compared to 2013. The number of songs sent in to next years edition of Melodifestivalen seems to follow the pattern of the viewing figures – 2 628 songs submitted to the 2014 selection became 2 177 for the 2015 selection. In fact it is the lowest number of submitted songs since 2002 when 1 831 songs were sent in.
Despite this it is still an impressive number compared to how many songs that are entered in national selections all over Europe with no one reaching over 1 000 submitted songs.
1 733 of the submitted songs has been sent in for the regular competition where a jury panel will pick out (at least) half of the songs to Melodifestivalen 2015.
444 songs has been submitted to the public competition called "allmänhetens tävling" where at least one song is guaranteed a place in Melodifestivalen.
Christer Björkman, executive producer of Melodifestivalen, also expresses an interest to find some of the traditional sing-a-long songs, or schlagers as they are known as and that so often could be heard in the past editions of Melodifestivalen but with the years has become more and more rare. At the same time the executive producer is looking for new pop music and mentions Ace Wilders Busy Doin' Nothin who became runner up in Melodifestivalen 2014. Christers impression is that this is the song that has most clearly set a trend among this years submitted songs that he has been listening to so far.
The name of the songs and the songwriters will be announced later this autumn. There is also an expected (not confirmed yet) change in the rules to reduce the number of songs from 8 to 7 in each of the four semifinals.
The winner of the the swedish competition "Svensktoppen nästa", Kalle Johansson, is already guranteed a place in Melodifestivalen 2015.