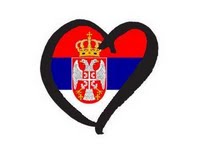 With an official announcement on its website earlier today, Radio Television of Serbia (RTS) confirmed its intention for the country to be represented in Vienna this May after a year's absence from Eurovision. The broadcaster's final decision will be dependent on finances.
A translation of the post found on RTS's official website reads as follows:
"Today, the Radio-Television Serbia provisionally confirmed the participation of Serbia in the sixtieth Eurovision Song Contest, which will be held in May 2015 in Austria.
It was due to financial reasons why this year we did not participate, and these still remain a major problem.
RTS reserves the right to make use of the deadline allowed by the EBU (October 10th 2014) to withdraw its participation without consequence if it has not managed to solve the problem of financial resources needed to participate in this prestigious music competition.
The selection format of the Serbian representatives will be determined later.
We hope that in 2015 we will be able to enjoy the representatives of Serbia in Vienna and continue the tradition of good placings and successful representation of our country at the Eurovision Song Contest."
The last time that Serbia participated in the Eurovision Song Contest was in 2013 when pop girl group Moje 3 did not qualify for the Grand Final. You can watch Moje 3's entry Ljubav Je Svuda (Love Is Everywhere) in the following video.
You may also want to read:

Links