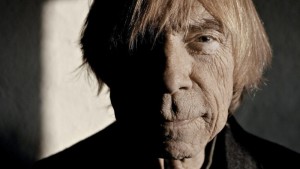 Veteran artist Jahn Teigen has been plagued by a long history of illness in recent years, but this hasn't stopped him from being active professionally. Up until now. THe popular singer has been forced to cancel a string of appearances in August due to bad health but has help from an unexpected source has saved the day.
Jahn Teigen was due to make an appearance at a festival in Northern Norway, but his management was forced to cancel all of his engagements throughout August. Teigen's manager, Trond Myhre, has confirmed to Norwegian media that the artist has contracted chronic pneumonia and has been forced to rest on doctor's orders. The decision was not an easy one for him to make as it left three concert producers in the lurch, but Teigen was while on his sickbed, Teigen managed to solve the sticky situation himself, by getting hold of somebody equally as popular.
It was none other than his good friend, Swedish megastar Carola who came to the rescue after learning of Teigen's predicament after he had contacted her. Carola has recently been in Norway to give six concerts in Teigen's home town of Tønsberg which seemingly gave her a taste for more, as the star agreed to step in for Teigen in all three of his concerts. Teigen's management are confident that the month of complete rest should hopefully see him back on his feet once more, out there doing what he does best – entertaining people. Eurovisionary sends Jahn Teigen the very best wishes and hopes for a speedy recovery.
You might also like to read: