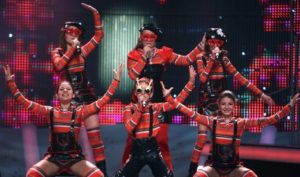 After two years of absence, the Bulgarian national broadcaster, BNT, have announced that they will take part in the 2011 Junior Eurovision Song Contest to be held in Yerevan. According to the schedule published by BNT, the national final will take place in October.
Today we have one more country to add to the list of participants in the 2011 Junior Eurovision Song Contest: Bulgaria. According to the rules published by BNT, the candidates can apply until the 12th of September and after that an expert jury will select the thirty best entries through several internal auditions. The top ten will have the opportunity to perform in the televised national final.
The show, in which the Bulgarian representative for Yerevan will be chosen, will take place on 2nd of October.
Bulgaria has participated in the Junior Eurovision twice in succession. The first time was in Rotterdam in 2007 with the song Bon-Bon performed by the girls group Bonbolandiya which achieved the 7th position. Bulgaria's second entry was Krestiana Kresteva singing Edna Mechta who finished 15th in 2008.
For now, there will be young artists from 13 countries performing at the 9th edition of the Junior Eurovision Song Contest that takes place on the 3rd of December in Yerevan, the capital of Armenia. Aside from Bulgaria and host country Armenia we will also see performances from Belarus, Belgium, FYR Macedonia, Georgia, Lithuania, Moldova, The Netherlands, Russia, San Marino, Sweden and Ukraine.