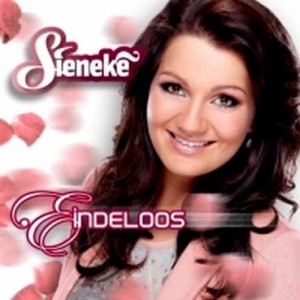 Young artist Sieneke scored a massive hit with the Dutch 2010 Eurovision Song Contest entry Ik Ben Verliefd (Sha-La-Lie). Woeful times followed, when the artist split with her manager. But that's all firmly in the past now, as the artist returns to the limelight with both a new single and a new album.
Fans of Sieneke's own brand of danceband music can rejoice at her return. Following a less than amicable split from her long time manager Marianne Weber in August 2011, dark clouds began to gather on the starlet's horizon. Things went awfully quiet after her last single, Vita Bella (Beautiful Life) scraped in at number 40 on the Dutch charts before Sieneke went silent. Participation on a charity single followed later that year, Onze Kracht (Our Power) but after that nothing was to be heard. Until now.
Sieneke bursts back onto the music scene as if she's never been away with both a new single and album. The lead single, Hé Lekker Ding (Hey Cutie) has been hovering the higher reaches of the Dutch top 100 charts following its release on the 2nd of June. The single has now been on the charts for six weeks and to date has made it as high as number 24. The Sieneke sound and look is still intact, as both song and music video show.
The album is entitled Eindeloos (Endlessly) and was released yesterday on the NRGY record label. Eindeloos gives fans plenty of value for money with a whole 12 tracks to enjoy, the track listing of which is as follows:
1. Hé Lekker Ding (Hey Cutie)
2. Maar Hoe Vertel Ik Jou (But How Do I Tell You)
3. Kom Zing Maar Mee (Come Sing Along)
4. s Nachts Als De Nacht Valt In De Stad (When Night Falls in the City)
5. Dromen Alleen Maar Dromen (Dreams, Only Dreams)
6. Blauwe Nacht (Blue Night) 
7. Amore Fantastico (Fantastic Love)
8. Laat Mij Vanavond Betalen (Let Me Pay Tonight)
9. Speel Nog 'N Liedje Voor Mij (Play Another Little Song For Me)
10. Eindeloos (Endlessly)
11. Het Moet Zo Zijn (It Just Has To Be)
12. Als Je In Mijn Ogen Kijkt (When You Look Into My Eyes)
Sieneke will also be promoting her latest offering with appearances planned throughout the summer, with her busy schedule starting in her hometown of Nijmegen tomorrow with a late evening appearance at the Ivensplein.