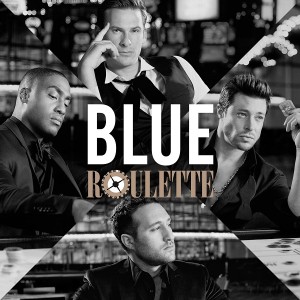 Better late than never, Blue, who represented United Kingdom in 2011, released their fourth studio album "Roulette". It does not only open a new chapter in their music career as a band, but also bring back memories from the times before they decided to split up in 2004.
The band members Duncan James, Antony Costa, Lee Ryan and Simon Webbe had decided to go on as solo singers in 2004. Hopes were high when
Eurovision 2011 season was shaked with the surprising decision of Blue to reunite and fly the flag for the United Kingdom. They ended the contest at the eleventh position and continued producing new materials for their forthcoming album. Finally, the English boy band is back with a brand new album, Roulette.
The year 2013 marks the tenth year of the band without any album releases. On January 4, the lead single Hurt Lovers came out, which is also the official theme song for the German movie Schlussmacher. The track was co-written by the band, along with Jez Ashurst, David Jost, Martin Schmidt and Alexander Zuckowski. The song reached 7th position in Germany in the first week of its release.
The album Roulette was released in Germany on January 25. It will be released in South Africa and Latin America on February 23rd, and in the United Kingdom at a later date.
Blue's fourth studio album opens a new chapter in the band's musical history. It joins a wide spectrum of emotions, from heartbreak anthems to dance rhythms. It also includes their Eurovision entry, I Can. The band worked in collaboration with producers such as StarSign (who also co-wrote I Can), Ne-Yo, and RedOne.
It would be fair to say that Blue doesn't have that "boyband essence" anymore, as their music style also aged up with the past 10 years. All in all, they seem to prove that the long wait was worth it.
Universal Music has recently confirmed that Black Box will be the next single from the album. 
You might also want to read:
Below you can watch the music video of Hurt Lovers and the album trailer of Roulette. The whole album can be heard from the player on Blue's official Facebook page.