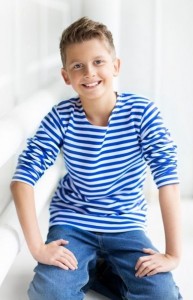 Belarus held their national selection for the 2013 Junior Eurovision Song Contest in Kiev on 30 November.  The winning act was announced to be Ilya Volkov with his song, Poy so mnoy (Sing to me).
The 2013 Belarus Junior Eurovision national final was held in Minsk tonight.  The broadcaster BTRC held a final consisting of 10 songs.  The voting was a combination of 50% televoting and 50% expert jury.
The show was presented by Alyona Lanskaya, who represented Belarus in Sweden at the 2013 Eurovision Song Contest, and Yury Vaschuk.  During the interval Yury and Alyona both performed two songs.  Of course, Alyona performed her 2013 Eurovision song, Solayoh.
Here is how the combined voting went tonight –
18 points Ilya Volkov
17 points Anna Zaitseva
15 points Igor Muravkin
13 points Pipper Angelina
11 points Yuliya Mozhilovskaya
11 points Ruslan Aslanov
11 points Vladen Ivanvov
9 points Ksenia Tereshonok
8 points Nadezhda Misyakova
3 points Danaya Sharshavitskaya 
So Ilya Volkov will fly the flag for Belarus at the 2013 Junior Eurovision Song Contest.  You can Ilya perform Poy so mnoy below.
You may also like to read –