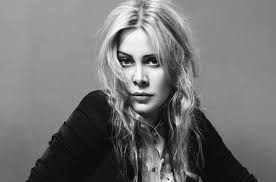 The Dutch broadcaster TROS today held a press conference to unveil the song they hope will bring success to the Netherlands. Anouk was chosen internally by the TV company, and will perform Birds in Malmö.
Anouk has been a regular figure on the Dutch music scene since her début pan-European hit Nobody's wife in 1997. Over the years, she has released 30 singles and seven albums, some of which have made Number One. Dutch TV's decision to select her internally was an interesting one, as she has a pedigree that could lift the country's fortunes out of the doldrums.
At a press conference today in Hilversum, Anouk finally revealed the song Birds to the world. While Anouk's styles down the years have varied, this song is a ballad with dark elements. It comes from her next album, Sad singalong songs, due for release on 17 May.
You can watch the song below.

The Netherlands in the Eurovision Song Contest
The Dutch have been entering the contest since it started back in 1956. The song De Vogels van Holland was the very first song performed by Jetty Paerl in Lugano. The Netherlands was also the first country to win the contest twice when in 1959 Teddy Scholten's Een beetje won two years after Corry Brokken's Net als toen. During the 1960s and 1970s the country won twice more, including the infamous four-way tie in 1969. Since the last win in 1975, the Netherlands' record has been patchy, and they have only finished in the top 5 three times, most recently in 1997. With the introduction of the semi-finals in 2004, the Dutch have only made it through the semi-finals once – incidentally in 2004. of their more recent entries, the nearest to making a place in the Saturday night final was in 2008 when Hind sang Your heart belongs to me.  Last year in Baku, Joan Franka performed the song You and me, finishing 15th in her semi-final.
You may also be interested in reading:
Links