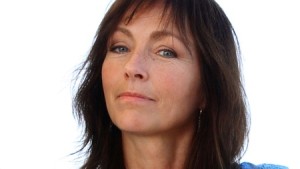 Former Norwegian entrant Anita Skorgan was in her heyday the hottest property along with ex husband Jahn Teigen on the Norwegian music scene. With the heady 80's a distant memory, Skorgan's music has reached new heights of popularity following a primetime show featuring her music.
Anita Skorgan ranks among the very best when it comes to number of participations at Eurovision and in the national selection, Melodi Grand Prix. With twelve entries to her name, and four entries at Eurovision, Skorgan has had some pretty huge hits over the years. With such bouncy entries as Oliver and Casanova in the late seventies, (1977 and 1979, to be precise) she ruled the dancefloor. Performances with ex husband Jahn Teigen also figure among the more memorable, such as the heart wrenching duet Adieu from 1982 and the blissfully infantile Do-Re-Mi from 1983, where Skorgan was brought in as a substitute for another veteran, Wenche Myhre.
Such hits went on to make Skorgan one of the most revered and respected artists of the Norwegian music industry, but it's been quite some time since she enjoyed parallel success with singles, focusing rather on becoming a perfomance and album artist.
And so it was only natural that her works should feature in the first show of a series that was broadcast on Saturday on one of the leading Norwegian channels, TV2, Hver Gang Vi Møtes (Every Time We Meet). The show proved an immediate success in more ways than one. It featured well known names such as Morten Abel, Ole Paus, Kurt Nilsen and Lene Marlin performing their own interpretations of classic Skorgan songs. Sadly, we weren't given a reprise of her 1985 Melodi Grand Prix entry and fan favourite Karma, but we did get to see very different performances of Oliver, Is it True (not to be confused with the Icelandic Yohanna song), Adieu and of course the 1988 Norwegian entry For Vår Jord, which Skorgan had written for pretty schoolgirl Karoline Krüger, bringing Norway a well deserved fifth place.
The show's popularity didn't just make an impact on Saturday viewing, but also on various music charts. Following the performances of her work, her songs made their mark both on the Wimp and iTunes charts, with Nilsen's version of Adieu storming to the top on both charts, and Marlin's version of Is It True taking 5th position on the Wimp charts. Paus' acoustic version of For Vår Jord is new in at 6th position on the iTunes chart and Abel's version of Oliver is currently sitting pretty at number 11. It's fantastic to see her work being shown the appreciation it truly deserves. Move over Nicki Minaj and Lady Gaga – there's a new(ish) girl back in town, and her name is Anita Skorgan!
You might also want to read: