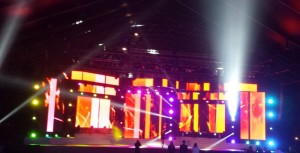 Since 2011 the format of the Malta Eurovision Song Contest has been almost unchanged. For another year a semi-final will take place on Friday night while on Saturday the finalists will compete for the ticket to Copenhagen. Here you can read more about the 20 participants fighting. 
On Friday night a total of 20 acts will compete for 14 final spots on Saturday. The finalists will be announced in random order to avoid influencing the final result. Both shows will be hosted by popular artist Ira Losco and doctor feelgood Gianluca Bezzina while local presenter Moira Delia will provide updates from the green room.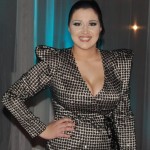 01. Amber – Because I Have You (T & M: Fleur Balzan, Paul Giordimaina)
Amber is a relatively known figure in the Maltese music scene. She first made it to the Maltese selection in 2011 with two songs. The year after she came third in the national final and was the backup singer with Kurt Calleja when he performed in the 2012 Eurovision Song Contest that took place in Baku. She is currently reading a higher national diploma in children's care learning and development.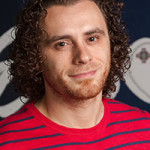 02. Chris Grech – Oblivion (T & M: Gerard James Borg, Chris Grech, Philip Vella)
Chris Grech will be participating in the Maltese selection for the second time in a row. His music style is rock and he is the lead singer of the band Twenty-Six Other-Worlds. Chris recorded and released an album with this band. A software engineer by profession, Chris aims to become a full time singer and song writer.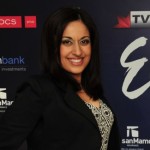 03. Romina Mamo –
Addictive (T & M: Ylva Persson, Linda Persson
Mamo will compete in the Maltese selection for the fourth time after participations in 2003, 2005 and 2012. She is described as a very versatile singer who has taken part in many festivals. She won the 2010 Malta Hit Song Contest and went on to the Canary Islands and placed second overall in an international festival. Romina is a full-time teacher and also a journalist on the biggest private television station.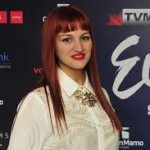 04. Jessika – Hypnotica (T & M: Gerard James Borg, Philip Vella)
Jessika is a 25 year old singer who is very well known on the local scene. Last year she teamed up with prolific Swedish writer Thomas G:son and came fourth in the public vote with the song Ultra-Violet. Jessika took part in a ten-day vocal programme camp in Hollywood. She also received voice-training in Los Angeles. Jessika studied Communications and Hispanic studies at the University of Malta.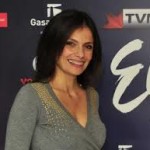 05. Andreana Debattista – Now and Forever (T & M: Karl Spiteri, Vinny Vella)
Between 1998 and 2013, Andreana took part in the Maltese national selection eight times, five of them being consecutive. She is the lead singer for Vinny Vella's band whose members happen to be the composer of this year's entry. In 2006 she was chosen as the host of one of the popular reality shows in Malta. Andreana is a science teacher by profession.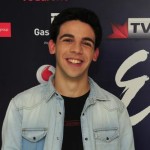 06. Daniel Testa – One Last Ride (T & M: Lawrence Peter Bridge, Stephen Rudden)
Daniel Testa will be debuting in this year's Maltese selection. He is the youngest contestant at sixteen years of age. Though a newcomer in the Maltese selection he is well known for the prestigious fourth place he received in the 2008 Junior Eurovision Song Contest that took place in Limassol, Cyprus. That year he sang Junior Swing. Daniel is still a student at sixth form and he aims to become a doctor.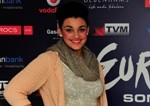 07. Raquel Galdes – Invisible (T & M: Gerard James Borg, Philip Vella)
Raquel is also a debutante at the Maltese selection. She started singing at the age of four and later on she started taking piano lessons. She also plays the guitar and was involved in drama. Her vocal coach is Ludwig Galea who along with Julie Zahra represented Malta in the 2004 Eurovision Song Contest with the song On again Off again. Raquel's favourite group is Coldplay and loves to do cover versions of their songs.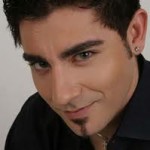 08. Fabrizio Faniello – Just No Place Like Home (T & M: Johan Bejerholm)
Fabrizio Faniello needs no introduction within the Maltese music scene. He represented Malta twice in the Eurovision Song Contest. In 2001 he placed 9th with Another Summer Night while in 2006 he finished last with I Do. Faniello scored a top ten hit with The Whistle Hit in Sweden in 2004, followed by another minor chart hit Bye Baby Bye Bye in Sweden in 2005. Faniello is mainly known for light euro-pop music.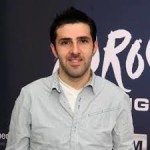 09. Wayne William – Same Kind of Wonderful (T & M: Wayne William Micallef)
Wayne was born in a musical family. His father, brother and sister are also singers. He toured the UK with the band Castaway and right after kicked-off his solo career. Together with his brother Richard Edwards he created the Battle of Brothers in aid of Puttinu Cares, a charitable organisation that helps children with cancer.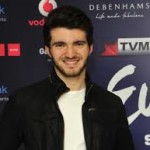 10. Ryan Paul Abela – City Lady (T & M: Joe Julian Farrugia, Ryan Abela, Paul Abela)
Ryan Paul Abela is making his debut at the Maltese selection. He is the son of Georgina Abela who along with Paul Giordimania represented Malta in the 1991 Eurovision Song Contest with Could It Be. Ryan started playing the bass when he turned eighteen and is part of the Malta Youth Orchestra. He is a full time musician and he performs different genres such as jazz, rock, classical and pop.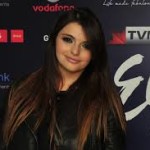 11. Christabelle Borg – Love Tricity (T & M: Gerard James Borg, Magnus Kaxe)
Christabelle started singing at the age of three. During her teenage life she hosted a number of shows on television. She took part in the Maltese selection for the Junior Eurovision Song Contest many times and won a FIDOF award in Louisiana. She won seven Bay Music Awards, including best solo artist. In cooperation with British and American producers she released a number of singles. Christabelle had also the opportunity to sing with Gigi D'Alessio and performed during Laura Pausini's concert in Malta.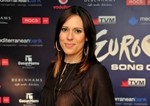 12. Pamela – Take Me (T & M: Boris Cezek)
Pamela started her interest for music at the age of five. She took singing lessons with renowned opera singer Prof. B.K. Dobreva. Pamela debuted in the Maltese selection in 2005 and she also was the backing vocal for Thea Garrett in the 2010 Eurovision Song Contest and for Glen Vella in the 2011 Eurovision Song Contest. In 2008 together with Glen Vella and Leontine she formed the Animae Gospel Choir.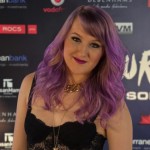 13. Sophie DeBattista – Let the Sunshine In (T & M: Alexander Dew, Adam Pakard, Lou Mullen, Sophie Debattista)
Sophie is a 19 year old singer who represented Malta in the 2006 Junior Eurovision Song Contest with the song Extra Cute. In 2010, Sophie played the role of Carolina in the German SAT1 TV film 247 days. In 2011 she toured across the UK including events managed by Capital FM, BBC Radio and Liverpool FC TV. Currently, Sophie is working with Finnish producers and her first song with them was released and received some good reviews.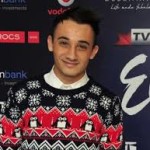 14. Franklin Calleja – Love Will Take Me Home (T & M: Michael James Down, Marcus Frenell, Beatrice Eriksson, Glen Vella)
Franklin entered the local scene through the singing competition Don't Stop Me Now. Last year he managed to enter the Maltese selection. His vocal coach is Glen Vella who represented Malta in 2011 with One Life. Franklin is a regular singer on a popular TV show broadcaster on the national TV station. He is inspired by the likes of Whitney Houston, Leona Lewis, Kate Perry and Mariah Carey.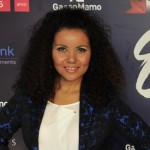 15. Miriam Christine – Safe (T & M: Emil Calleja Bayliss, Mark Scicluna)
Miriam Christine is an established Maltese singer. She represented Malta in the 1996 Eurovision Song Contest with the song In a Woman's Heart. In 1998 she released her first album entitled Smile and Shine. She subsequently released two more albums. In 2008 she made one of her biggest dreams come true, by forming The Gozo Children's Choir. Miriam Christine also won the Malta Hit Song Contest with the song Alone Today.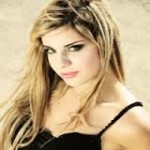 16. Deborah C – Until We Meet Again (T & M: Muxu, Elton Zarb)
Deborah C is a 23 year old singer from Gozo, the sister island of Malta. She is the holder of the FIDOF award and winner of the International Festival Golden Cross. In 2012 she also won the Konkors Kanzunetta Indipendenza. Deborah C spent some time recording in Germany, Russia, Belgium, Italy and Sweden. She is a resident singer on one of the most popular shows broadcasted every Sunday on the national television station.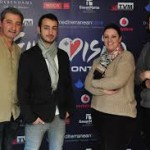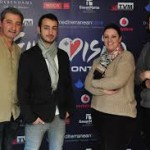 17. Firelight – Coming Home (T & M: Richard Micallef)
Firelight is the sole group competing in this year's selection. Firelight is a country/folk group composed of Michelle Mifsud, Richard Micallef, Tony Polidano, Matthew Ellul and Leslie Decesare. Michelle and Richard (siblings) are not new in the selection; Richard came close to represent Malta when he ended up as runner up in the 2011 Maltese national final.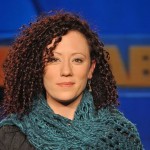 18. DeBee – Pin In The Middle (T & M: Debbie Stivala, Peter Paul Galea)
DeBee is a 28 year old singer of Australian origin. She is debuting in the selection but is not stranger on the music scene. At the age of 19 she started performing cover versions at a shopping mall. Last year she released the single Just Like You. DeBee was also a member of the popular choir Voices which produced a number of charity concerts.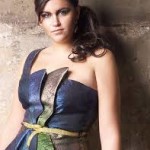 19. Davinia Pace – Brand New Day (T & M: Muxu, Elton Zarb)
Davinia is a 21 year old singer who has already given performances in London and Milan. At the age of 13 she started studying at London's Tring Park School for the Performing Arts. Davinia is labelled as the girl with the husky voice. Last year she debuted at the Maltese selection, finishing in third place with the song Betrayed. Davinia is vocally directed by Gillian Attard who is also the vocal coach of Gaia Cauchi (winner of the 2013 Junior Eurovision Song Contest).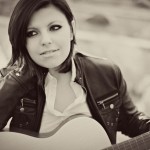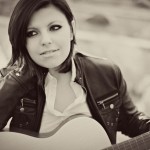 20. Corazon – Ten (T & M: Fleur Balzan, Paul Giordimania)
Corazon is a Maltese singer, pianist and TV presenter. She hosts a daily afternoon show broadcasted on the national television station. She has won  the local festival L-Ghanja tal-Poplu three times. Recently she released Hawn Jien, an album with Maltese songs. This year it will be her third consecutive time in the Maltese selection. Besides music, Corazon holds a doctorate in law from the University of Malta.
You might also want to read: