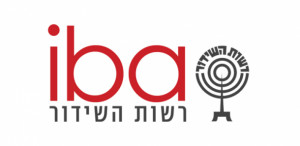 According to reports, the Israeli act for Copenhagen will be selected internally by Israel's state broadcaster IBA. The public will have the chance to vote for the song that will represent the country in Eurovision 2014 during a televised programme presenting a shortlist of three entries.
It appears that the IBA (Israel Broadcasting Authority) has decided not to use its usual formula of KDAM Eurovision, the long running Israeli national final, where an artist and their song are selected at the same time.
Instead, a professional jury will select the Israeli Eurovision candidate this year. The chosen candidate will then put forward two songs themselves, whereas the public will have the chance to submit an extra third song. The winner out of the three competing entries will be decided with a televised national selection, expected to take place in February, when members of the audience will be able to vote via SMS for their favourite.
This will not be the first time that Israel will be chosing its Eurovision entrant by internal selection. A notable precedent is Dana International who was selected internally by the IBA and went on to win Eurovision in 1998.
You may also want to read: