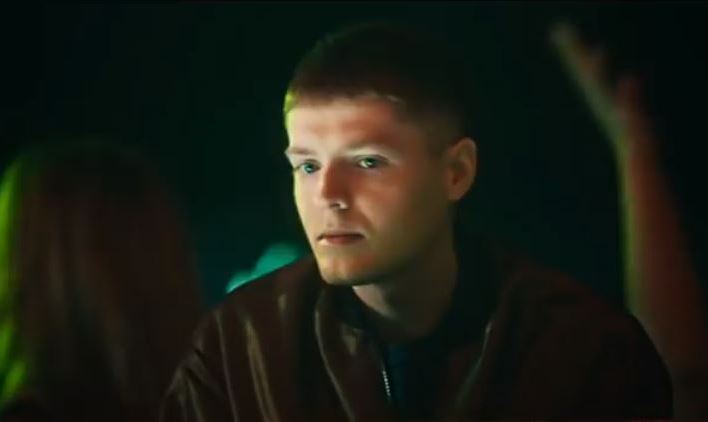 Violent Thing by Ben Dolic managed to do fairly well in the betting odds for what would have been Eurovision 2020. With the event now cancelled due to the COVID-19 pandemic, we thought we would keep our Eurovision spirits high by revisiting the entries that had been selected for the show. So, what do we think of the German entry?
Violent Thing was selected internally by two juries: one consisting of 100 members of the public across Germany and another, international, jury consisting of 20 music industry experts. The song was created by Austrian-Bulgarian song writer and producer Boris Milanov, a Eurovision veteran whose past track record includes Beautiful Mess for Kristian Kostov (Bulgaria 2017, second place), Nobody But You for Cesár Sampson (Austria 2018, third place) and If Love Was A Crime for Poli Genova (Bulgaria, fourth place).
23-year-old Ben Dolic became known in the country after participating the 2018 edition of The Voice of Germany, where he finished second. On the announcement of his selection for Eurovision 2020, Ben had commented: 'when I got the news that I had been accepted by the juries, I was totally overwhelmed. Taking part in the Eurovision Song Contest for Germany was a dream come true for me. This is where I made my breakthrough as a professional singer. I think we have the perfect song for the Eurovision Song Contest, and I will give everything I have for Germany.'
Before the event's cancellation, the country was figuring about tenth in the betting odds for Rotterdam 2020. But what do we think about Germany? What would its chances have been? There follow some of our views here at EuroVisionary:
Michael – 'This is, on the surface, a nice modern dance song. It probably would have bombed for Germany again. Repeated listening diminishes the initial impact it had when revealed. Good but no masterpiece.'
Theo – 'I have a soft spot for this one. It would not have set the European music scene on fire but neither does it come with pretensions of doing so. It is a light pop/dance song with an easy to remember melody that would have felt like a breath of fresh air in amongst 25 other countries competing in the Grand Final. My only fear would be for it to appear unassuming, rather than unpretentious, live on stage. But, judging by the fact that Justin Timberlake's choreographer/artistic director Marty Kudelka had been selected to prepare the stage performance, Germany would probably have ended up in the left hand side of the leader board on the night.'
Elvir – 'Germany was a big disappointment last year, so I was very happy when Violent Thing was released. It reminds me so much of something Years & Years – one of my favourite British bands – could have written. The German entry is a very well-produced upbeat pop song with catchy lyrics and lots of positive energy. It would have finished on the left side of the scoreboard in Rotterdam.'
Alvaro – 'I personally don't like Ben's voice. He sounds like Alvin and the Chipmunks which I find annoying. Bubblegum pop but not as catchy as Russia this year.'
Ashleigh – 'Violent Thing was one of my favourite songs from this year's lineup. It was one of those songs that I immediately liked from the first listen. The studio version is heavily produced, so much would have depended on how Ben performed the song live and with choreography but I think Germany would definitely be in the left hand of the leader board this year.'
Charlotte – 'I have an issue here, which is really bothering me. I really shouldn't like it, but yet somehow I do. The song is difficult to sing along to. It's too Justin Timberlake for my taste and his voice is too weak for me. It has so many reasons for me not to like it at all – but I do. Don't get me wrong, I am not loving it, but for me to say like about it is a big step… Wouldn't vote for it though. That would be to stretch it too far.'
Wouter – 'Nice old-fashioned funky dance track. I imagine it to be a lot less boring though if it were sung with a stronger voice.'
Josef – Germany is a country that goes up and down quite regularly. They were up with Michael Schulte and down with S!sters, so now it was a time to be up again. And they are. Ben Dolic is a good singer who can deliver Violent Thing even live, judging by some of the acoustic versions. It is a modern song that gets one's attention, like the 2017 Bulgarian entry Beautiful Mess. Violent Thing is more of a dance song and that's just one more reason to believe it could have achieved a very good result in Rotterdam, even a top 10 one maybe.
Stay tuned – tomorrow, we are discussing another entry for what would have been Rotterdam 2020!
In the meantime, you can revisit Violent Thing by Ben Dolic in the video below:
This reflection article is based on the author's own personal experience. Views expressed belongs to him or her, and are to be seen as unrelated to EuroVisionary.com.