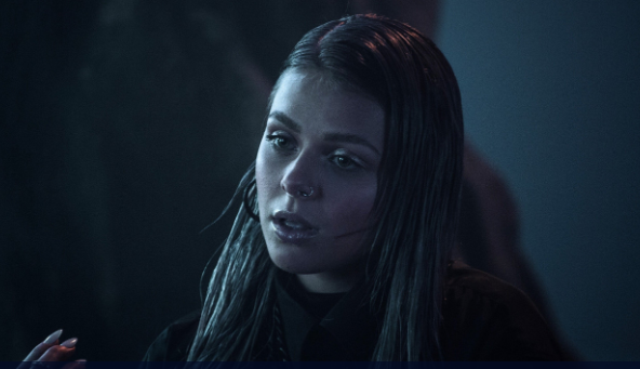 With Rotterdam 2020 having been cancelled due to the coronavirus pandemic, we thought we would keep our Eurovision spirits up by revisiting the entries that had been selected for the event. Today, we are discussing what had been one of the hot favourites, Bulgaria's Tears Getting Sober by Victoria.
22-year-old Victoria and Tears Getting Sober were internally selected by Bulgarian public broadcaster BNT. The song's co-writers include Victoria herself and Eurovision veteran Boris Milanov. The composer's Eurovision achievement includes a second place for Bulgaria in 2017 (Beautiful Mess by Kristian Kostov), a third place for Austria in 2018 (Nobody But You by Cesár Sampson) and a fourth place, again for his native Bulgaria in 2016 (If Love Was A Crime by Poli Genova).
Soon after its release, the song climbed up in the betting odds to become favourite to win. It was the cherry on the cake for Milanov as two other 2020 entries he had collaborated on, All Of My Love (Malta) and Violent Thing (Germany) also featured within the top ten, albeit considerably lower than Bulgaria.
So Bulgaria had been the bookies' favourite but what do we think? These are some of our views here at EuroVisionary:
Theo – 'A really sweet song. As many Eurovision fans have noted already, I would find it really surprising if Billie Eilish had not been the starting point of inspiration for this one. To me, it also sounds a bit like Stronger Every Minute (Cyprus 2004). There is nothing wrong with artistic influences but, even the suspicion that Tears Getting Sober may be capitalising on Billie Eilish's current success, sits a bit uncomfortably with me. Even so, I will try to forget about it and enjoy the beauty of what would have been Bulgaria 2020 (or even the winner of Eurovision 2020 according to the betting odds).'
Álvaro – 'I think that the comparisons with Billie Eilish's aesthetics are not all fair. An inspiration from a voice of her generation? Maybe, but Victoria gave us a great come back from Bulgaria. Although it is difficult to predict based on the early betting odds, Victoria had a good chance to give Bulgaria a good result in the final. Victoria's interpretation is calm and, allow me the pun, 'sober'.'
Elvir – 'Honestly, I don't get all the hype about Bulgaria this year. Yes, the song is sweet, Victoria's voice is sweet, the video is sweet, but there is too much sweetness and too little essence. I agree, the lyrics are deep, but they drown in an endless and monotonous music which reaches the climax way too late in the song.'
Ashleigh – 'I expected more from Bulgaria this year. They get points for trying something different but when I listen to the song and check twice to see how long is left before it ends then I know it's definitely not for me.'
Giannis – 'I have never understood why this song was leading the odds in this year's contest. The song isn't bad but it leaves me unsatisfied. I never push the replay button.'
Wouter – 'Victoria's gentle voice is mesmerising, and I really love the orchestral score. Yet for some reason the song doesn't quite "click" for me. I like it while I'm listening to it, but when it's over I feel in no way inclined to play it again.'
Michael – 'Love the choir, reminds me of Bambi or something Disney. Great message in the song and very melodic , it was at one point my fave this year, and could still be. Not sure if she has much else up her sleeve though so looking forward to next year's song, but as it stands definitely one of the best this year.'
Josef – 'Victoria was one of the first artists to be announced and Tears Getting Sober was one of the last songs to be published. And it was really something worth waiting. Magical song with a nice fairytale-like vibe in it. The lyrics have a deep meaning and Victoria is a good performer. Add those backing vocals and instrumental background and it is almost like a Disney song. Definitely one of my favourites, has a rightful place in my Top 5 and would be nice to go to Bulgaria next year. Hopefully, Victoria has something as good as Tears Getting Sober to bring to ESC 2021.'
Stay tuned! Tomorrow, we will be discussing another hopeful for what would have been Rotterdam 2020!
In the meantime, you can revisit Victoria's Tears Getting Sober, the hot favourite from Bulgaria, in the following video:
This reflection article is based on the author's own personal experience. Views expressed belongs to him or her, and are to be seen as unrelated to EuroVisionary.com.